Posted in: Expired Contests by Archive Authors on December 20th, 2007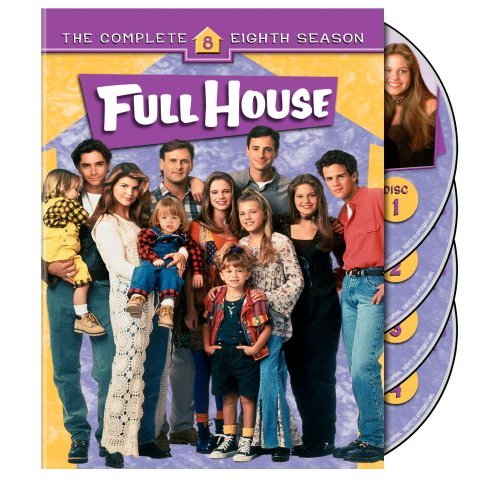 Ho! Have you seen the "Baddest Mofo in a Cardigan Sweater" video? Bob Saget is definitely not on Santa's good list. No, I'm not linking to it, so as to protect people's illusions about Bob Saget's family values. But if you search on YouTube, you will find. But – before Saget went bad, there was Full House! Yes, welcome back to the 12 Days Of Contests, Day 8. The TV-on-DVD theme continues, with the eighth season of Full House up for grabs. If you want an idea of what's in store, check out the reviews for Season Four and Season Five. The verdict? Great releases for fans of Saget-humour or masochists. (don't get me started on the twins – shudder)
If I may make a recommendation: check out our TV-on-DVD section for lots of other series on DVD, or if you're seeking Saget-free humour, our comedy section is a good starting point. If you need some instant gratification, we've got 36 comedy trailers ready to go for you too.
So – enter away below by commenting! Contest draw date is Tuesday, Jan. 1st – the same for all of the 12 Days contests.
Day 1: ALIEN SEIGE
Day 2: PEARL HARBOR
Day 3: ONE TREE HILL
Day 4: BOB HOPE
Day 5: DANTE'S COVE
Day 6: TONY BENNETT
Day 7: GILMORE GIRLS
Day 8: FULL HOUSE – enter in the comments below!