Posted in: Podcasts by Gino Sassani on August 1st, 2016
We've got to have the cleanest cars in the country here at Upcomingdiscs. That's because we keep going back to the All American Bikini Car Wash. I think we're starting to lose a little of the paint. This time we stopped by to talk to Jason Lockhart who plays Vex in the film. Vex is kind of the free spirit who likely wants to be spending more time with those bikini girls and cars. Actually, Jason is also a writer and director with some impressive credits of his own. It appears he had a great time working on All American Bikini Car Wash and I had the chance to talk to him about that. Bang it here to listen in on my chat with Jason Lockhart.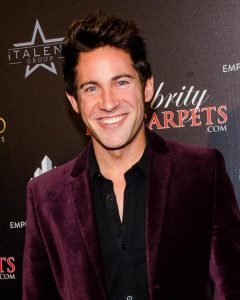 The film has cracked the top 10 in DVD sales. I think we're going back… stay tuned.