Vincent Price's "The Last Man on Earth" precedes the Will Smith vehicle "I Am Legend" by 10 days, due for DVD release on December 4th. Both movies are based on the same, highly influential horror-screed "I Am Legend" by Richard Matheson.
From the press release:
Scientist Robert Morgan is the only human immune to the air-borne plague that has transformed the entire population of the Earth into vampire-zombie like creatures. Alive among the lifeless, alone among the undead, Morgan must find a way to survive in a world that is no longer his.
4 stills of Price nattily hammering stakes into zombie/vampires while dressed in tweed follow after the jump….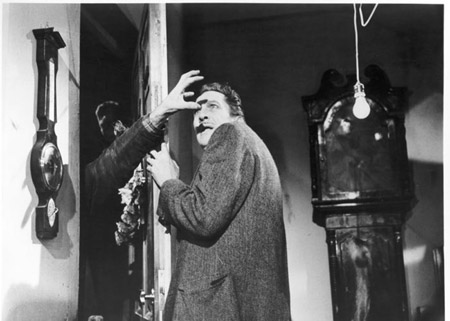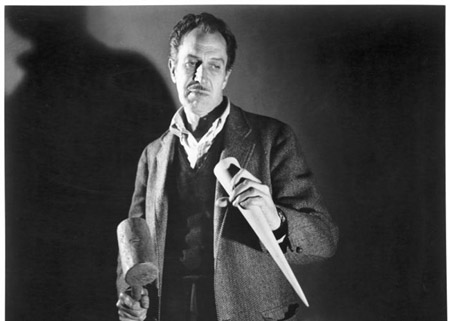 So far, most of the hype surrounding "I Am Legend" (which looks pretty cool to me) is around the 7-minute "Batman – the Dark Knight" prequel that will accompany the IMAX Legend release. The "I Am Legend" Second Life video game also seems to be getting some press.