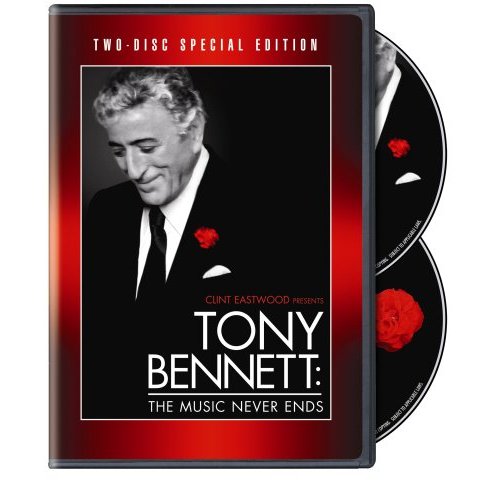 Ho HO HO!! Welcome back to the 12 Days Of Contests, Day 6 Edition! Today we are celebrating Tony Bennett's SIX decades as a recording artist by giving away 2 copies of Tony Bennett: The Music Never Ends on DVD! This 2-disc set contains archival footage, live performances, and interviews conducted by none other than Clint Eastwood depict the life and career of Tony Bennett.
So – enter away below by commenting! Contest draw date is Tuesday, Jan. 1st – the same for all of the 12 Days contests.
Day 1: ALIEN SEIGE
Day 2: PEARL HARBOR
Day 3: ONE TREE HILL
Day 4: BOB HOPE
Day 5: DANTE'S COVE
Day 6: TONY BENNETT – Enter below!
Day 7: Stay tuned!
If you enjoy watching concert footage, feel free to check out our other music/concert DVD reviews such as The Hits and History of the Bee Gees, U2 – Elevation Tour 2001 & The Complete Monterey Pop Festival.