Multiple Games in MMO's, No More Pro Gaming and Games are Pron – Welcome to the column that thinks Wussy and Nambi Pambi should be submitted as new ratings for the ESRB known as Dare to Play the Game.
Welcome to another edition of Dare to Play the Game. World of Warcraft, oh how I find thee to confound me. Up to 32 on the Troll Rogue, 12 on the Dwarf Priest. Lantanador, the Rogue is up to a pretty nice 125 gold and I still have purple pants. I make mention of this because my girlfriend Sarah torments me that I still have purple pants (which are a high teen level blue item). I do have new pants at 33, but until I hit that level, she will continue to poke fun at me for having noobie gear. As for my response besides "Ah, blow me" (We won't get into the response to the response), it's about stats I guess. I'm having a hard time finding something better. I don't run a lot of instances (though I did go through a couple this past weekend), so I don't get a lot of blues, especially ones appropriate to my level. Not much of an excuse, I know. The priest is excelling in tailoring and enchanting despite the questing being kept to a minimum. At a level 12, I'm making items that are in the neighborhood of level 15-16 items. At this pace, I'll be well-prepared for later levels.
Ode To Morgan Webb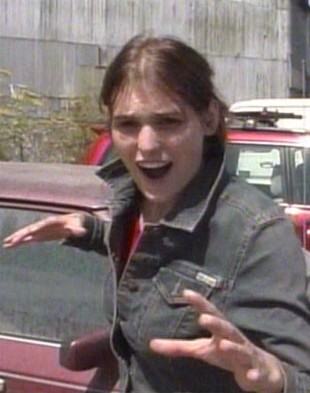 Back in her younger days, Morgan was a certified 2nd degree black belt. She had amazing ninja skills and pirate ones too, most of which used the letter R and the phrase avast. But then one day, Tech Tv came along and changed that by just saying "Would you like to be pretty and stand in front of the camera and talk about video games to boys who will dream about you all the time?" She said yes and the rest is history. She could have been the successor to Jet Li or even Chuck Norris. The world will never know.
News of All Types
Games within a Game


GameSetWatch has an interesting column up on the evolving nature of WoW; the rules of contest are frequently 'in play,' so to speak, in most sports or games, so why would a MMORPG be any different? Patches and additions codify, so to speak, some of the player-created games, but there are plenty of 'unsanctioned' game making that goes on:


In fact, most people play a combination of four or five games in World of Warcraft. There's the leveling up game, which almost everyone plays ….
After this game, some people play the endgame game, in which they try to fill out their character with the best items, or the other endgame game, in which they try to beat all the raid bosses. Some people play the Honor System game, where they try to amass honor points, and others play the Arena game, where they get to the top rank in any given season. Then, there are the less popular games – or the one I just made up: going from one capital city to another as quickly as possible at level one.


Half Blizzard driven, half player driven – so Warcraft turns. It's a nice little look at games-within-games and how these things take on a life of their own.

That has to be one of the main appeals of World of Warcraft. You really can play a dozen roles and we just don't mean different classes like rogue and paladin either. It's the game within the game that keeps us coming back. I thought I would take the time to list some of the different games that I have encountered while playing World of Warcraft. See if you can spot your favorites.
Color Coordination Game – usually played by females. An attempt (and usually a bizarre one) to match your outfit exactly. This can even go so far as for certain holidays and even worse occasions: certain pets if they happen to be a hunter.
Chuck Norris Game – the ability to yell out a quick Chuck Norris quote in the trade channel at the speed of light. Points are given for originality or the mention of warcraft appropriate feats. This is usually preceded by chants of "OMFG, you are so lame".
Taunting Noobies Game – also performed in the chat channels where a random person will ask a question that is deemed simple by others. The others then see how far they can insult that person before they start crying and cancel their subscription. Cause who else except a noob would have their main character at only level 32.
Guild Bank Game – seeing how quickly you can fill up a guild bank with useless junk and under level 15 items before a "guild meeting" is called to discuss what not to put in the guild bank.
Annoying Twink Game – learning how to spend oodles of money to get a ridiculous +5 stamina enchant to level 19 boots so you can pretend that you can "pwn" a level 30 properly equipped spellcaster in a duel. Not to be confused with the "looking for premades" or "I will give you xx gold for a runthrough 'insert low level instance here' " games.
Pro Gaming

The Cyberathlete Professional League has become the latest pro-gaming operation to close its doors. The organization announced that it had ceased operations on March 13, canceling all currently schedule events. The official statement cites "the current fragmentation of the sport, a crowded field of competing leagues, and the current economic climate" as responsible for the CPL suspending operations. General ennui was not mentioned as a factor.


The World Series of Video Games, which shut down in September of last year, similarly pointed to a "very crowded field of competitive gaming leagues." The CPL, established in 1997, noted that it "intends to continue to pay the 2007 World Tour prizes."

In $2.95 a month installments for the next 300 to 400 years. On a serious note, a few years ago we were seeing the rise of such gaming groups and it was thought for a while that gaming would be seen as a legitimate sport. Even though I am way past my prime (not that I had one particularly), I remember days when I dreamed of playing video games for cash and prizes. The women in skimpy outfits and the trophy as big as my body. But after watching a few of these tournaments on my hi def gaming channel, I realized it's not really a spectator sport. That unfortunately is why it is a hard sell. The average consumer or more importantly the average sponsor isn't going to put their product out there to shill when there isn't a real market for it. Sure it's awesome if you can game at such a high level, there is some real talent there. But most people have their fist up their posterior and could care less. Hopefully that changes.

PRON=GAMES

And yet another state takes a stab at the consistently failing "Games As Porn" bill, which would classify violent video games in the same category as pornography, making it illegal to sell them to minors. This time around it is Massachusetts, whose legislature will consider House Bill 1423 tomorrow. Among the bill's supporters is Boston Mayor Thomas M. Menino
"Children aged 17 and under should not be sold this stuff, so they are not getting into the hands of 9- and 10-year-olds," said Larry Mayes, Menino's chief of human services.


"Is it going to be an uphill battle? Sure. But it's absolutely a battle that the mayor feels he should take on."


Similar bills have come and gone in Louisiana and Utah, so I doubt this one will be any more successful. I almost wish that a state would actually pass one of these, if only to prove that it won't do anything to help curb youth violence.

Let's get something straight before I start ranting. I agree with the rating system and I do think that "M" rated games should not be sold to minors and treated with the same regard as perhaps cigarettes but not put into plastic cases and shielded from the public (however, this already happens at target, walmart, circuit city, etc). However, I do not agree that games should be classified as porn. I'm sorry, but my copy of Halo 3 should not put in the same reference as Ron Jeremy's last gang bang flic or lesbian on donkey love making session. I shouldn't have to ask a gentleman who speaks poor english @ the 7-11 and ask if he can give me the Gears of War sequel which happens to be next to Cock Block Weekly. I am making a joke as usual, but I'm also making a point. Games are not porn. They are meant to be enjoyed. If a child is of suitable intelligence and shows a high maturity level, why can't they play M rated games? I did and I turned out okay (snickers aside).
What classifying them as porn does is put an element of shame into the proceedings. Some people simply don't buy porn (even though many forms are classy and not bad at all) because of shame. They don't want to be looked down upon. So they suffer. They turn into 40 year olds, never having sex and forced to make bad movies so they can have people laugh at them. Do we want games to go down the same road? If bills like this pass, games are put into the shame category. Sure we keep games like this away from the minors, but we also keep it away from the adults who should be able to enjoy them. Then developers stop developing them and we are reduced to games where Pikachu and Naruto dominate our every existence. That doesn't make me a happy camper. I might just have to go po-umm…errr…we'll work on that.
Releases for the Week of March 19th, 2008
Xbox Live Arcade – Doom (Pricedrop to MS 400 Points) & Assault Heroes (Pricedrop to 400 Ms Points)
















Instead of new games this week, we get another edition of Greatest Hits. Doom is the first game, dropping from 800 points to 400 points. I bought it when it was 800, was one of the first games I bought on Xbox Live actually. Doom is the first person shooter that led the way to Quake and then so many others such as Duke Nukem, Call of Duty, Halo, and so forth. This is actually Final Doom which includes all 4 episodes. The achievements are doable for the most part. Though I found Episode 4 to be a complete beast. I have beat the first three episodes pretty handily, but the first level kills me on 4 every time. Spawning monsters are not my idea of a good time. However, it is an easy recommendation at 400 points if you do not have it already. If you purchase, please show up in multiplayer soon, I still need those pesky Multiplayer achievements.
















Assault Heroes is our next greatest hits candidate. Also dropping from 800 to 400 points, this title has you driving 4×4 vehicles, getting aggressive with speedboats, or just footing it. There is single player and co-op play either online or offline. You are searching for an enemy laboratory and you need to destroy it. Seems simple enough. There are multiple weapons and just a lot of gameplay for the now tiny price. Easy to recommend either of these this week if you don't have them, but come on guys we need new games! And good ones too! (I see you sneaking around with the likes of Bliss Island and Rocky & Bullwinkle; don't think I haven't noticed!)
Wii Virtual Console – Spelunker (NES – 500 Wii Points) & Super R-Type (SNES – 800 Wii Points)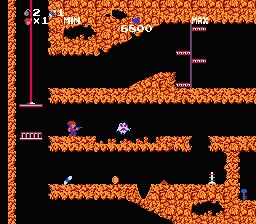 An oldie but goodie platforming title. The NES version made its way to our shores in 1987. The game was set in a huge cave where you started at the top and you had to work your way to get the treasure at the very bottom. In order to do this you had to go through difficult areas walking and jumping with a limited supply of air to the deed. There was many hazards and many considered the game unfair due to the jumping mechanism which required the player to move sideways prior to the actual jump. For Hardcore platform gamers only.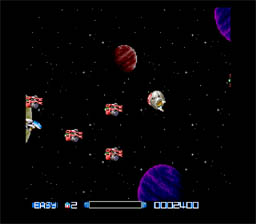 So it must be the week of really freaking hard games. Super R-Type isn't any better and suffered from mass slowdown which was evident in a lot of SNES launch games. This would happen when the game would lure you into a false sense of I can do this s–t. Enemies would come along at normal speed and then suddenly the game would switch into full speed and then boom, into a hazard or oncoming ship you would go. Then you get to go to the beginning of the stage all over again. Gorgeous game, but its difficulty hindered it. If I had to pick one of these terribly hard games, I would go with Spelunker this week. But be prepared for a very tough road.
Console Releases
PS2
Singstar 90's
Sega Superstars Tennis
Metal Gear Solid: Essential Collection
Samurai Warriors 2: Xtreme Legends
PSP
World Championship Cards
PS3
Hot Shots Golf: Out of Bounds
Rainbow Six: Vegas 2
Sega Superstars Tennis
Condemned 2: Bloodshot
Xbox 360
Rainbow Six: Vegas 2
Sega Superstars Tennis
Wii
Sega Superstars Tennis
George of the Jungle and the Search for Secret
Pro Evolution Soccer 2008
Worms: A Space Oddity
WWII Aces
DS
Sega Superstars Tennis
Fantasy Aquarium
Nanostray 2
Diary Girl
Go Pets: Vacation Island
Lost in Blue 3

A couple of standouts this week but not a particularly strong week. First and foremost, Rainbow Six Vegas 2 for 360 and PS3. Many might see this as a fancy update with new maps but hopefully it is more than that. I will see later this week as I very much enjoyed the first Rainbow Six and more of it isn't necessarily a bad thing. One of my favorite experiences on the Playstation 1 & 2 was Hot Shots Golf. The first PS3 title is out this week, it should be loads of fun. It will be interesting to see if it is just a graphics & audio upgrade or something more. Rounding out the list is a couple of PS2 titles in Metal Gear Solid: Essential Collection and Singstar 90's. MGS the Essentials I want to offer a bit of warning, the original MGS is being re-done for PS2, it is just the PS1 disk with a different cover to match the others. Also MGS3 will be the Subsistence version and without MG1 and 2 for those like me who got the Limited Version. Singstar 90's gives us the opportunity to sing like McHammer or Vanilla Ice. Now let me just "Bust a Move" and say "Hasta La Vista baby".
Final Thoughts & Mutterings
I finished the guitar portion of Rock Band on medium. You knew it wasn't going to last long. I've been actually spending more time on the vocal portion on easy. Yeah I know, easy. However, I've never played a karaoke game before, only sang in crappy bars. I'm kinda learning it all over again at times and feeling like a pro in others. Mainly I'm having to sing a lot of songs I simply don't know or not even aware what pitch they are in. I mean I guess I could download the songs or find a way to listen to them so I could ace them but giving it the ole government try is so much more fun. Even if people's ears start to pound and pump blood. Anyway, I find the tiers to be completely off for singing. What might be hard for one person, is ridiculously easy for another. I tend to do well at 80's and 90's hard rock type tunes. For example, Bon Jovi or Metallica or even a little Faith No More (which I was rough the first couple of times but I am getting better). However, I flat out suck at anything fast and thrashy. Or a pop tune they just kinda stuck in there. So it's a crapshoot and somebody else might be completely opposite. But I'm having a lot of fun with it and that is what's important. So have fun kiddoes and I will be back next week.

As Always,
Kedrix of Aldrianian
(*The Forgotten One*)