Playing Games from the Backside, Tecmo editing their Wiki & Used Game sales driving New Ones? – Welcome to the column that tried to edit its own Wiki page before they realized they weren't important enough to have one known as Dare to Play the Game.
Another week, another column. This past week, I was happy to get in some normal gaming that didn't involve me huddled on an airplane staring at a tiny screen and making my character turn every which way but loose. Yeap, I was back playing more Peggle. Okay, okay I laid off the Peggle for the most part, I think my initial OMG I have to clear this board/challenge/achievement phase is over and I go back to putting it on occasionally for the oh hey, I got a few minutes to kill mode.
Speaking of games on the back burner / odd achievement moment, I finally unlocked the last course in Rocket Bowl. I had literally played this one course about 50 times and had not been able to score 225, but had come close on several occasions. But late last week, I finally did it, 226 and boop, the locksmith achievement. The only other logical achievement (the remaining ones involve multiplayer or something totally off the wall) left is $100,000 in cash and I have roughly $61k from playing it here and there.
This is Eliza Dushku, some of you might know her from the show Dollhouse or Faith from Buffy the Vampire Slayer. This week, she is the voice of the main character, Rubi Malone in the game WET coming out for the PS3 and Xbox 360. The game seems to call out Devil May Cry as it blends swords and guns into seamless gameplay. Her character also drinks a lot of alcohol which is always a plus. But for now, a good stare will tide me over until I decide to plunk down cash for the game.
Game Design

Patrice Desilets is both the creative director of the Assassin's Creed games and a jovial interviewee eager to advance game design. I thought he'd be troubled that we always stare at video game characters' backs.
See that Batman shot at the top of this post? I took it with my camera this morning. That's the view I get of Batman during most of my time playing the Dark Knight's new game, Batman Arkham Asylum. Patrice Desilets told me earlier this month during an interview at the Penny Arcade Expo, that he's also been playing the game, good game, he tells me, but Assassin's Creed 2 will be better; so I thought he might have something to say about staring at the backs of characters.
Desilets is the kind of developer who would dwell on such things. He likes surmounting game design cliches or at least smoothing out their awkward aspects. In the first Assassin's Creed, he grappled with explaining in the game's fiction why a game character is controlled with a controller and why a game might be presented in levels. The explanation for both involved an in-game device that enabled a modern-day character to explore his memories, the bulk of the playable game.
Back to Batman's back and to the backs of the lead characters in Assassin's Creed games: I like the Batman game, too. And I'm impressed by how Batman's cape billows when I make him run or punch enemies. I do spend a lot of time looking at his back, though.
When I played Assassin's Creed, I spent a lot of time staring at the back of that game's hero, Altair.
So, I asked Desilets about this issue; call it a "problem" if it bothers you.
It's not really a problem for him, he said. Because he won't let it be. His answer to my "back problem" question introduced me to… "The Patrice Mode Camera."
People who don't use the Patrice Mode Camera, regular gamers like you and I, typically stare at the backs of characters. Not Patrice.
He doesn't wind up staring at his character's back that much when he plays Assassin's Creed thanks to his special camera mode which really is named in the game's code after him. His development team has freed him of such rear-watching plight by programming this camera mode that runs the way he wants it to. It lets him switch off the game's default camera and have it never snap back into a computer-selected position until he gives it permission to.
"As soon as I touch the camera, I don't want anyone to change it," he explained to me. "I lock it on a guard and a guard will pass by. The camera will flip." The Patrice Mode Camera won't stay centered behind the Assassin's Creed hero. It will follow the guard, maybe putting the front of Desilets' own character in the shot, but never ever snapping back to a default, programmed camera position. That guard could be all the way down the street and around the corner. It doesn't matter. "Don't put it back to the way it's 'supposed to be,'" Desilets explained to me, espousing the concept behind the camera mode. He wants to be the cameraman. He wants to set up the shots.
I like this idea of doing one's own camera work in games. I've tried it in Mario platformers, lining up jumps better by switching to side views. But I tried Assassin's Creed again this morning, and even using its lock-on camera I was not able to engineer the effect Desilets described.
Perhaps Patrice Mode Camera will be in the sequel. Perhaps I'm just not skilled enough to use it yet. But if this frees us from looking at the wrong end of more video game characters, then I'm willing to learn something new. Bring on Patrice Mode, Patrice. I'm ready.
A very nice idea. I think all of us have played a game or two where we are sick of the constant backside view (unless it involves Laura Croft) of our favorite character. Course, we then get the game from time to time that insists at changing the angle at the worst possible moment (see the most recent Leisure Suit Larry game). The point here is that these are all forced on us. Here is an idea that gives us the ability to control our camera and choose what we want to focus on.
In a game like Assassin's Creed, you almost need to have this feature. Strolling around a given area, you have to be inside your target's head and see his next move. Once the target moves around the corner, you know you need to be there and close the deal. As long as no camera angles will be forced on the character (or at least not for very long), it will be very interesting to see how much freedom Assassin's Creed 2 gives us.

Now if we can just switch the camera angle to the body as he flies from the rooftop to the pavement and see that satsfying squish, we might be on to something here.
Tecmo

Last year was messy for Tecmo. The company's president Yoshimi Yasuda resigned amid controversy, and its most recognizable developer Tomonobu Itagaki left the company.
Yasuda was at the center of the Itagaki vs. Tecmo legal suit. Dead or Alive creator Tomonobu Itagaki is suing for unpaid DoA 4 wages. These were "special incentive" wages that Itagaki claims were agreed to by the former Tecmo president and the board of directors, but the current president is claiming these "special incentive" wages were made single-handedly by the former president and not approved by the Tecmo board.
During the court proceedings, evidence was presented, such as this secret audio tape that we broke, which contained statements by Yasuda that seemed in direct conflict with his court claim that this "special incentives" proposal was made single-handedly by the former president and not approved by the Tecmo board. The recording helps support Itagaki's claim that his special incentive bonus was approved by Tecmo's former president and the board of directors, and that the current president knows this, contradicting himself.
Yasuda was embroiled in a totally separate lawsuit filed by other Tecmo employees as well – Hiroaki Ozawa and co-plaintiff Tatsuki Tsunoda. Ozawa is the Tecmo Labor Union leader and Ninja Gaiden 2 lead engineer, while Tsunoda is the Ninja Gaiden 2 level design lead. According to the suit, the workers were illegally placed on a "flexible hours" work scheme where overtime was not paid.
Like we said, it was a mess.
This year has looked up. After avoiding being taken over by Square Enix, Tecmo merged with Koei. 2008 is water under the bridge. The past!
However, it seems that a Tecmo employee has apparently been altering the company's Wiki page, an user with the company's IP address has been making changes to the page. Some of those changes seem related to the events of last year, such as trying to hide info about who quit the company. Wikipedia has warned Tecmo about editing its own Wiki page.
If this is true, Tecmo is hardly the only company editing its own Wiki page. The issue that Wikipedia seems to be taking is that Tecmo appears to be covering up factual information that might make the company look bad. That's that past, Tecmo! This year is great.
I took the time to look at Tecmo's Wiki page. To be frank, I said more about my last bowel movement than what is printed on that page. It has no more than a small introduction and four tiny little paragraphs that sound the equivalent of some brochure that you might pick up from their home office. A company with this much tradition and history and they simply want to cover up the truth.
Perhaps Wikipedia does need to start locking down key articles. A lot of people turn to Wikipedia for various bits of reference info (myself included) and would like to report on the various events explained above. Then they go to the link and the page acts like it never happened. If it doesn't exist, it must not be true, and Tecmo is covering up that truth. I'm sure they are afraid of bad press, but apparently one can only assume that they have something to hide. And when a company has something to hide, then we can assume that the situation is ten times worse? So how bad is it Tecmo and what exactly are you scared of?

Tomonobu Itagaki is the creator behind Dead or Alive 4, why would you want to not pay the man who gave you "realistic" breast movements? I mean come on, he did a great thing for hormonal male teenagers everywhere.
Used Games

Speaking to IGN, Game Crazy's director of used games, Marc Mondhaschen, said the company did a study for "a very large vendor" and found that credit from trade-ins covered 20 percent of their sales over four weeks.
"So you got 20 points of their sales that wouldn't happen unless we had a trade business going," Mondhaschen said.
He also said that used games drive sales in DLC.
When 'The Lost and Damned' came out we started selling a whole lot more Grand Theft Auto IV, both on the new side and on the used side. Which, then, sort of funds people's ability to go play L&D again. And then the trade business funded all those L&D cards that showed up in stores.
It is one way to look at it, and as a consumer, I certainly enjoy the ability to sell games I've played, sometimes for substantial value. But the larger picture must also factor in those who do not buy new games at release, preferring to pick them up a month or so later. There must be a study that's isolated and quantified that consumer behavior, right?
First things first, I recognize that this piece is a good amount of spin doctoring. We all know the claim for the longest time has been that new games sales suffer because used games exist. I've always tended to side with used games. They provide more gaming for the buck and at the end of the day, it is about buying more games. More games, even at lesser prices, means more games in the future. Would you rather sell 10,000 copies at $60 or 20,000 at $30? But don't ask a software company the answer to that one.
The interesting thing about the article is that people do sell their games back whether through Game Crazy, EB Games or even on their own through vehicles such as Ebay and Half.com. I have a pile myself of games and dvds I want to sell but I've been too lazy to do it. We then typically use that money for new games, especially with games like L&D that are already cheap and could be funded with the proceeds from a few old games. It's a cycle and since we are still in a recession (though hopefully the worst is over), it helps to stretch our gaming dollar. And that cycle helps to keeply everybody stay in business, and we can all be winners. (Don't you just love pep talks?)
Releases for the Week of September 16th, 2009
Xbox Live Arcade – Command & Conquer Red Alert 3 Commander's Challenge (800 MS Points) & Bubble Bobble Neo (800 MS Points)

This odd Xbox Live release is a series of fifty new challenges set in the Red Alert 3 Universe. This was downloadable content for the PC but actually functions on its own for XBLA. There is 2-player co-op online and offline. This release will also include a good helping of the "Nature Boy" Ric Flair as Commander Douglas Hill. This might be a neat way for somebody to get into Command & Conquer at a cheap price. But be warned, this won't be any cake walk nor a trip to Space Mountain, WOOOOOOOOO!

Bub and Bob are back, or actually they are starting all over again. Neo is a recreation of the original 100 levels found in Bubble Bobble in wonderful HD. Online and offline co-op are included for up to 4 players as well as a few changed levels, new collectible letters and 3d character models. I've visited this game many times over the years, I'm just not sure I want to give it one more ride.
Wii WiiWare & Virtual Console – Texas Hold 'Em Poker (WiiWare – 600 Wii Points), Spaceball Revolution (WiiWare – 800 Wii Points), Mart Racer (WiiWare – 800 Wii Points) & Crash n the Boys Street Challenge (NES – 500 Wii Points)
Another poker game for the WiiWare. This takes the more traditional route (No fancy new casino games with lots of features) and lets you choose one of six different characters (or use your own Mii) to take on casinos from Monaco to New York. The players will taunt you as well comment on your poker style. Naturally, the online mode is what brings the strength to the game. You can play with 5 of your friends and you can also compete in tournaments, some even created by Gameloft. All this makes want to do is pop in my copy of World Series of Poker 2008 for 360, I really miss that sucker.
In this game, you have to reconstruct figures with help from space energy balls. You are working against the clock through 15 levels where you must avoid many obstacles to activate the correct boxes. Leaderboards are available as well as four difficulty levels to choose from.
Ummmm, hrmmm. In this one, you actually race your shopping cart against others. You must find certain items before other shoppers do. You can stun your opponents with plungers and even taking gorceries out of their carts. Drifting and aisle jumping is also available. Security guards will also stand in your way, preventing you from completing the challenge. I always thought somebody should make a game akin to Supermarket Sweep, this one might be pretty cool.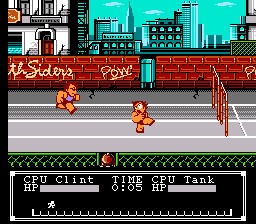 Well River City Ransom did come out a little over a year ago, so it is only natural that we get some Crash n the Boys as well. You take control of one of four high school teams and try your hand at 5 different sporting events. These include, 400 meter hurdles, hammer throw, swimming, roof top jumping, and even a little judo. All of the games fit the urban setting and include such things as drowning your opponent or knocking out your opponent in hurdles. Great little game as long as you don't take it seriously.
PS2
Marvel Ultimate Alliance 2
NHL 2k10
PSP
Need for Speed: Shift
Cloudy with a Chance of Meatballs
PS3
Marvel Ultimate Alliance 2
Wet
NHL 10
Need for Speed: Shift
Katamari Forever
NHL 2k10
Cloudy with a Chance of Meatballs
Tornado Outbreak
Xbox 360
Marvel Ultimate Alliance 2
NHL 10
Wet
Need for Speed: Shift
NHL 2k10
Qubed
Cloudy with a Chance of Meatballs
Tornado Outbreak
Wii
Toy Story Mania!
Marvel Ultimate Alliance 2
NHL 2k10
World Championship Athletics
Cloudy with a Chance of Meatballs
Monster Mayhem: Build & Battle
Tornado Outbreak
Pacific Liberator
Martian Panic
Monster Truck Mayhem
DS
Scribblenauts
Mario & Luigi Bowser's Inside Story
Bleach: The 3rd Phantom
Naruto Shippuden: Ninja Destiny 2
Marvel Ultimate Alliance 2
Cloudy with a Chance of Meatballs
Horse Life Adventures
My Boyfriend
Princess in Love
Prank'd: Prank Your Way Around the World
Ahhh, the first week of real video games releases for the year. This week is the typical let's start releasing everything now and continues until shortly before Christmas. Of particular interest is Marvel Ultimate Alliance 2. I did a review on the original PS2 game before eventually selling that copy and getting the 360 gold edition. I had a lot of fun with it but might pick it up again and see if I can get some more achievements before picking up the second one. My only worry is that like the first one, this one will have exclusive characters and paid DLC for even more characters. Translation=I won't be able to play everybody I want to unless I fork up additional cash over and above the asking price. Another game I am interested in is Wet even though I know it might not sell very well. The commercial for this game was fantastic (not just for the reason you are probably thinking of) and looked like a solid thrill a second ride. In the smaller markets, there was also two highly decent DS titles to hit shelves including Scribblenauts and a new Mario game that would take you inside Bowser's belly. Yes, the Mario Bros become pint sized microbes and go inside Bowser's stomach and try to save Peach. It's a cool storyline and I know they will deliver on the gameplay end. Scribblenauts is the ultimate portable game where you have spell out items to help you get through the 220 single-player levels. It's genius and almost makes me want to go buy a DS, but my GBA still gets a lot of love.
Final Thoughts & Mutterings
So obviously, I played a little more than Peggle and Rocketbowl. I mean come on. Okay, I played a ton of Shadow Complex and even broke in Madden 08. Madden 08 was a quick 5 minute quarter game but I managed to pick up 7 (150gs) achievements without breaking a sweat. The only thing I don't really like is the kicking meter, mainly cause I'm used to the whole angle your kick, now push a button, when it gets to where you want, push another…kick. Now they got this whole analog stick going and it's just a pain in the butt. If it ain't broke, why fix it?! Hopefully I'll master it enough to get the two kicking related achievements.
In Shadow Complex, I didn't gain any new achievements but my progression through the game is going along at a steady pace. I find that playing the game in 30-45 minute sprints is the best medicine to figure out the puzzles here and there. I still have not used any guide for the game and have found myself only stuck briefly at certain moments. Can't get past a certain area, go find something else to do. When I come back, inspiration will usually hit me and I can progress past that point. I still hope I'm getting everything I'm supposed to and I don't get really stuck when it counts. Even though Sarah doesn't really care for the game (that whole lurking around in the dark concept doesn't appeal to her one bit), I still think it is fantastic. Here is hoping that I eventually complete the game and maybe even come back for a second go. Take care kiddoes.
As Always,
Kedrix of Aldrianian
(*The Forgotten One*)