Saboteur Nudity, Greenday for Rockband, & PS3 could have used Network storage? – Welcome to the column that should have probably read the fine print when it came to organ donation known as Dare to Play the Game.
Thankfully, I received my Wii component cable on Saturday night. It hooked right up, and soon I was thrilled to death when I realized I had no sound at all. Of course it would help if I placed the jacks in the right pair of holes. Anyway, played around with the settings for a while making sure I selected 480p, widescreen & set the network connection.
Network connections started off innocently enough. It connected to my wireless network like cake but kept failing on my system update. Took four tries before it would download a system update and I'm still not sure why (but everything else works okay). At this point, I was actually ready to play a game and we then inserted Wii Sports. It was pretty fun, though the only thing I think I will come back for on it will be the Baseball & possibly Boxing.
After that, we switched full time to Wii Sports Resort. It actually has not left our console since that point and we have been all over the place in terms of which game we are playing. The two most popular to this point have been Swordfighting & Bowling. In Bowling, I have nearly broke 200 and in Swordfighting, Sarah has reached Professional level. I still suck at Swordfighting, but I am learning.
There has been one thing I've been very annoyed with though. Accessories. As mentioned, we bought a third party mote in addition to a Wii mote. I also received my 8gb SD card which will probably be used soon to buy at least a couple of games from the VC library. However, at this point we still need to buy another Wii Motion Plus, second Nunchuck and at least one Classic Controller. By the time we finish, I think we will have spent in accessories close to the amount we paid for the console, especially if you factor in the $50 gift card. It's a little disturbing that a cheap console requires so many different accessories to get true love out of it.
Ode To Gamer Girls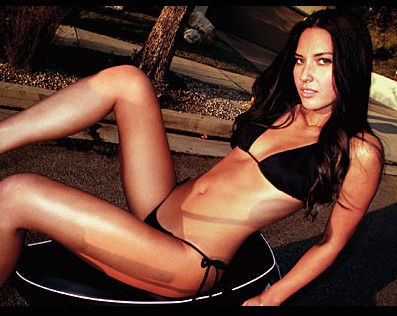 Olivia Munn of G4 made cover girl in Maxim for the month of January and I figured it was only fitting that I would include at least a small blurb about the accomplishment. In the article, she is dubbed quite possibly the perfect girl. Let's see, she's hot, on a show that talks about plenty of nerdy things, and has a pretty entertaining sense of humor while showing a good deal of intelligence Outside of her non-nude Playboy pictorial (still boggles my mind), she's certainly in the neighborhood of being perfect. But I won't consider dubbing her as such until she plugs the column. *tap foot* I'm waiting…come on! (Someday, I will get a cheap plug from a minor celebrity, someday)
News of All Types
PS3


The PS3 Slim was a decent attempt at reducing both the size, and the cost, of the original PlayStation 3. But did you know Sony were considering making some more drastic changes?
In an interview with Nikkei, SCE's Masayuki Chatan, from the company's strategy planning department, has revealed that not only were Sony looking at making the Slim even smaller, but that they were looking at some fairly radical solutions to the problems of HDD sizing.
One of those was to use flash memory instead of the conventional HDD the PS3 currently uses, which would have cut down on the size, running costs and even noise levels of the console.
Another was to leave local storage out of the equation altogether, and instead rely on the PlayStation Network to save all of a user's game data, personal files and settings (similar to how Gmail works, for example).
Chatani says Sony "considered both options", but in the end, "felt that the price would be too high for the amount of storage capacity the PS3 needs", so they stuck with a conventional HDD.
He also says, when comparing the Slim with the PS2's redesign – a model that made far more drastic cuts to the dimensions of the console than the Slim has managed – that reducing the size of the PS3 even further was a possibility, but that in order to do so, the machine's power supply would have to have been made external (as it was on the PS2 Slim), which "would have imposed restrictions on transport and use, making it harder to use freely."

The PS3 slim has turned out to be a great idea for Sony so far. It has basically saved the system from a dismal last place and instead turned into an equal contender along the side of Microsoft and to a smaller extent against Nintendo. But as with any system, it left some ideas that are worth exploring on the cutting room floor. However, both of these ideas would have left Sony in the same place they were and no amount of marketing would have been able to save them.
The first option was flash memory. Sure you can make it more efficient, smaller and quieter with this option but you also make it about as reliable as most ex's with child support. Also, the base cost of flash memory is pretty expensive in comparison to a real hard drive. Real hard drives can last for years if taken care of correctly; flash memory you are jumping for joy if you make it beyond a couple of years. I'm still trying to figure out how Wii survives without it.
The second idea which is even worse is the idea of network storage. Your settings, saved game data, and miscellaneous information stored on the Playstation Network. Instant bad idea. Most of us, including myself haven't abandoned the idea of buying disc based games, now you want us to not have any physical access to our data too. It would simply be too hard at this stage (and for a long time) to stomach the idea that we would have to be online all the time.
Furthermore if someday Sony went out of business, we would have a lot of complications in order to play their games. We might have some problem about not being able to touch the data, but there is typically no security if you lose your internet access or the company up and closes shop one day. There is a satisfaction that I can still go and plug a cartridge into my NES and it boots up. These kind of ideas certain hinder that going forward.
Video Game Sales


Sure, Green Day: Rock Band sees Harmonix taking yet another page out of Activision's book entitled "How To Make Us Sick Of Your Music Franchise", but it does have one advantage over its predecessor, The Beatles: Rock Band.
That game was self-contained. If you wanted to play The Beatles' songs in another version of Rock Band, tough, you couldn't. But Green Day: Rock Band will do nothing of the sort, and will feature "a fully exportable track list that will allow users to play the songs in "Rock Band" and "Rock Band 2″ on the Xbox 360 and PlayStation".
Wii users, meanwhile, will just have to make do.
Amazing how the power of technology can make the band appear as if they aren't too old for this stuff.

This makes me happy and frustrated at the same time. On one hand, Greenday is a fairly good band and this will get the 20 or so Greenday fans running to their game store for a copy. Actually, I would also pick up the game once it goes to the $15-$20 range as long as the export is free and not costing $10 like Lego Rock Band. It also opens up the idea that smaller bands might get their own game or extended pack.
But in the same breath it dilutes the music game franchise just a little bit more. Before it was cool, ACDC, Aerosmith, Beatles, Van Halen & Metallica. All legendary bands. Rumors of U2 and the Who have also surfaced. It's hard to mention Greenday in the same sentence. Who's next? Winger? (I would totally pay for Winger, but that's not the point).
Sales are getting dangerous for the music genre. I mean Guitar Hero had to throw in a second game just to get decent numbers for their 5th installment. Rock Band & Guitar Hero have an awesome following and I am happy to be part of it. However, if they keep giving random bands their own game, it will soon become one of those classic gaming in-jokes and a faded memory.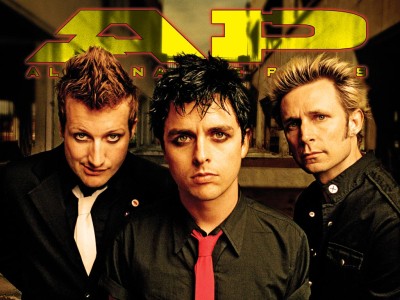 Greenday's likeness will also be included in the upcoming game. My only question is will the makeup for their likeness come in light, medium or oh my god are they female or emo flavor?
Explicit Gaming


The Saboteur, EA's game about aiding the French resistance against the Nazis, has optional in-game nudity, but only alludes to actual sex. It's an obvious distinction, but not one often discussed by those who discuss mature content in games.
But that distinction did come up during an interview between Saboteur lead designer Tom French and Techland's Tracey John:
Techland: We've seen other EA titles, like Mass Effect and Dragon Age: Origins, stir up controversy for featuring sex. What do you think needs to happen for mature content to be accepted in gaming and by the mainstream public?
French: I think it is just nudity, to a degree. There are definitely moments in our game where we allude to the idea of sex, but we never actually take it to that level. We're never actually seeing the whole act of sexuality, but we're imbuing that sexuality into the world.
Not that the game does allow users to input a code to make the exotic female dancers in the game's main cabaret club topless. The code also lets players get topless dances and unlocks new brothel hiding spots for your saboteur when he's on the run from Nazis. It's characters talk about sex, are even seen after having sex, at least once, but, no, you don't see sex in the game.
Earlier in the year, the full-frontal male nudity in Rockstar's Grand Theft Auto: The Lost and Damned did get a lot of attention.
But in-game sex? Hasn't been a big topic; or a significant aspect in games since the scuttled interactive sex in 2005's "Hot Coffee" GTA scene.
One thing at a time?
There's plenty more in the original article about why and how The Saboteur's nudity option was offered to players and how the developer hopes it finds only an appropriate audience.

The sad part is I didn't even mention The Saboteur last week. I passed by the title without so much a word because I thought there wasn't much to speak of. Honestly, I was wrong. It was the last game of the now defunct Pandemic Studios who put out such great games as the Star Wars: Battlefront series, Mercenaries and Destroy All Humans (well the first two anyway, before they trashed the series). It also went exactly the right route when it comes to adult content.
It made it optional. Anybody who wanted to see the naked form could download the dlc from day one and at the cost of absolutely free. If you were offended, then nobody was forcing you to download it (though I imagine somebody out there will still complain). But more importantly, the game makes a good statement about including mature content and walking that fine line between adult gaming and porn.
I'm honestly tired of games that are afraid to push the envelope. The reality is that video games is just another form of entertainment that includes all ages of discerning taste and appropriateness. As an adult, I have zero problem with seeing some skin while I'm going through an adventure thriller game. It breaks up the monotony of murder, death, kill that's for sure.
But it is also important that it knows not to cross the line into full ranged porn unless it was labeled as such. Honestly, I would have no problem with it, but I don't want some grandmother getting a hold of it in Backwoodsville, Arkansas and set back gaming to fluffy clouds and purple dinosaurs. We've come too far and gaming isn't just for kids anymore. Hopefully as Pandemic's swan song, this game does some good sales. I will certainly pick it up when I see it at a reasonable price.


Brothels and killing Nazis? Seriously, what's not to like? Hostile negotiations, indeed.
Releases for the Week of December 16th, 2009
Xbox Live Arcade – Alien Breed Evolution Episode 1 & Puzzlegeddon (800 MS Points each)

Alien Breed is actually an ancient game by today's standards. The series began in 1991 on the Amiga system and was described in many ways a 2d precursor to such fantastic games as Doom. Fourteen years later, they have decided to update it and put it into episodic video game form. It will be using the Unreal Engine & should be a wonderful top down shooter with single player and two player co-op modes. It will also show up on the PC & PS3 if anybody wants to give it a look.

Originally this was released on the PC around a year ago. You play on a puzzle board that is sized 6 x 6 blocks. Points or resources that are gained on this board can then be used to purchase abilities which will help against various opponents around the globe. Gameplay is based on matches between live or computer controlled players. It's hard to really figure out this game entirely from some pictures and a few words but it should be akin to games like Puzzle Quest & Chuzzle.
Wii WiiWare & Virtual Console – Stunt Cars (WiiWare – 800 Wii Points), Diatomic (WiiWare – 800 Points), Moki Moki (WiiWare – 800 Wii Points), Rubik's Puzzle Galaxy: RUSH (WiiWare – 600 Wii Points), Blaster Master (NES – 500 Points) & Earthworm Jim 2 (Sega Genesis – 800 Wii Points)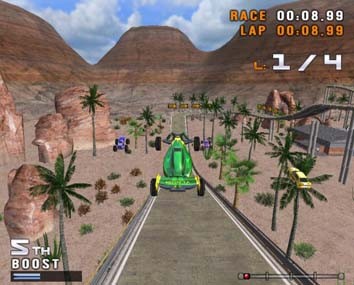 In this game, you are given a stunt car and drive on rather tall racetracks. There are quite a few obstacles as well as the alarming idea that you could drive off the track at any second and go hurtling towards your death. You car will also include turbo which you must use sparingly to win the four championship cups and complete driver achievement awards.



It must be quite difficult to come up with anything original these days. That's the only reason to explain why we have a retro arcade action game that takes place inside a Petri dish. Now, nine different creatures are attacking you and you are trying to figure out how to prolong your existence. You have a shield, a tail, intelligence and quick reflexes to outwit what's coming after you. There are 65 stages, can you be the ultimate diatomic creature?



Another puzzler game in the WiiWare catalog, this one is from Natsume. You are helping the Moki, which can be best described as something like Lemmings. You can roll Moki down ramps, grab them with hooks and jet them to safety. There are 100 levels and a bunch of angry Gromblins are standing in the way. The unique thing about this game is that you can also bend, twist & rotate the environment as you try to help the Moki.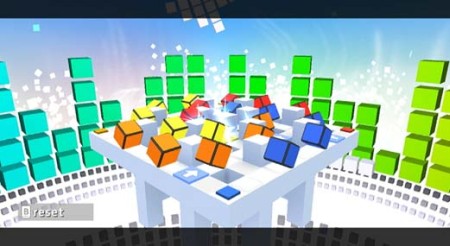 I never got into Rubik's cubes. I was the kind who felt it made it more sense to peel off the stickers and complete it that way. Rush is a 3d puzzle game that includes 70 very challenging levels. Players have to guide the cubes to color coded exit points. These cubes can be guided to the exits by using conveyor belts, warps, stop & directional signs. Even the original Rubik's cube is included.



Blaster Master was one of the best (but not heard of very much) action games on the NES. One day, Jason's frog named Fred who leaps out of his fish bowl, grows to an enormous size after touching a radioactive chest and then falls into a hole in the earth. Jason of course follows Fred and finds an armored vehicle that can battle these mutants inside the earth. There are eight levels of run n gun action until you get to the Plutonium Boss. It's probably the best thing for $5 you could buy this week.



Another excellent game on VC this week, this fun sequel features Jim and his new sidekick Snott as they try to rescue Princess What's Her Name from a forced marriage to the nefarious Psy-Crow. There are ten levels (with one of the stages to be completed three times) and a variety of new weapons and level styles. This includes gameplay akin to mazes, arcade game levels, races and even trivia contests. Great music and great gameplay make this an easy sell at $8. (I'm starting to realize that VC could be very pricey to me)
Console Releases
Xbox 360
Konami Classics Volume 1
Konami Classics Volume 2

This is honestly all I could find this week. Both of these titles include previously released Xbox Live Arcade games at a price of $19.99 each. The first pack includes Castlevania Symphony of the Night, Frogger & Super C. This would have been a pretty popular slam dunk if everybody and their dog didn't already have Frogger. It's also being released at the same price theoretically as the three games bought individually.
It gets even worse for the second volume. Contra, Rush n Attack and Track n Field. Aren't these all five dollar titles? Therefore, shouldn't this be $14.99? Most of you know that I am one of the biggest supporters of retail disc copies of games that were previously digital download only. In fact, I would buy either of these packs…for about half price. The smarter idea here would have been releasing all six titles together for $29.99 on the same disc and I would have highly considered it. An even better idea, throw in a seventh title that hasn't been released on XBLA like Gradius or Double Dribble. Bang for your buck people.
Final Thoughts & Mutterings
Again we are sticking to the Wii conversation and going down the third party gaming path. I ended buying a bevel of third party games as I started to actually pay attention to Ebay, Best Buy, and other sales. I bought an odd trio of games to start off my collection. From Ebay I purchased Tales of Symphonia: Dawn of the New World & Agatha Christie's And Then There Were None. Then from Best Buy, I purchased Castlevania: Judgment on clearance.
Now hear me out, I can already hear the murmurs. I was looking for unique third party games. I found what should be a very interesting rpg, a good game for Sarah (she loves old school adventure games where you have to solve riddles and find clues), and I was just plain curious at the thoughts of a Castlevania fighting game. I know the reviews have not been kind with Judgment, but I have no plans to use the Wiimote and nunchuk (which is where a lot of the criticism is based on). It does support classic controller and while I'm not expecting the world, it should be an okay fighter.
The other two just seemed interesting and not something I would find on another system. That will probably be all of the Wii games I buy for the rest of the year not including the Sam & Max retail disc. So reach out this week and find an unique third party game for your Wii, 360, DS or heck old dusty Nintendo. There are gems out there, even if you have to go through a lot of coal to get there. Take care kiddoes.

As Always,
Kedrix of Aldrianian
(*The Forgotten One*)