Beatles Rock Band Sales Figures, Video Games: the 5th Network, & Video Games survive Recession? – Welcome to the column that survived the recession and shot itself in the arm to boot known as Dare to Play the Game.
Someday I'll learn to keep playing the characters I have in World of Warcraft and not create new ones. For anybody who hasn't tuned into this column (or read my facebook page), I have about half a dozen characters in WoW. Noteables include a level 71 Troll Rogue (Combat) and a level 65 Dwarf Priest (Shadow/Disc). The rest of the characters include 2 hunters, 1 warlock, 1 mage and 1 druid ranging from levels 13-35.
Why do I do it? Not sure. The problem is I like to try out new things and I find myself just saying what the hey and giving a character a shot. Like my level 25 Undead Warlock (Demonology). I think I only started him because I was curious about locks. I've died more times than I count (far more than any of the other sub level 35 characters) and every time I'm in an instance, I'm told by every group that I can only use my imp because the other minions are problematic. Except the imp sucks when I'm questing.
But I guess I try to make every character unique. My warlock does a great job of alchemy, herbalism and fishing. Actually that seems to be my gift anyway, professions and not actually leveling. If I could figure out how to just level, I would have a couple of 80s and a few more in the 50-60 range. I do have one goal before the end of 2010, and that is have at least one 80 if not two. And I don't think one of those 80's will be my lock.
Ode To Gamer Girls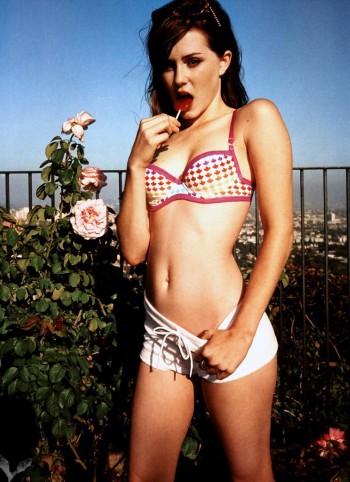 This is Alison Lohman, she is in the movie Gamer which comes out this week on DVD and Blu-Ray. She plays a character called Trace, not a large role but one certainly worth noting. As it turns out, your favorite video game columnist will be doing a review on the dvd version of the movie. Yes, this has been a cheap plug, but then again she's pretty hot so you won't even notice.
News of All Types
Network TV


Anyone old enough to remember RF switchers knows that video games and network television have long competed for the same eyeballs on the same TV set.
Only recently does it feel like games are getting credit – or blame, rather – for contributing to the decline of prime time programming. This discussion has reconstituted itself over the past two weeks with the NBC's intramural turf war over late night programming, which involves the Tonight Show – the seventh-longest running television series in history, begun in 1954. Interestingly, and I can't be alone, I have not seen a single second of it play out on any of the network broadcasts themselves, which might be indicative of problems even deeper than those posed by video games.
TiVo, cable television and the networks' own throat-slitting content decisions are all manifestations of the past 10 years or so; but video games have been something of a fifth network for NBC, ABC, CBS and Fox to contend with all along. It's an entertainment decision well older than the Internet, as anyone who whined about wanting to play on the den TV, or left family night to play a game in their room, can well remember. But only now, as game playing children of the 1980s and 1990s are adults making decisions in the 2000s is it really coming home to roost.
Nielsen, the same folks who've given us television ratings for decades, found console gamers are most active between 3 and 10 p.m., with a dip around 7 p.m. If the PlayStation 3 is any indication, they're not watching any primetime network broadcasts at all. None of the top 30 network programs seen by PS3 users were seen in prime time. The network programming viewed by this heavy-user demographic was either the network news, David Letterman, or NBC's Late Night (hosted by Conan O'Brien at the time of the study).
…
This is for an 18-to-24 demographic, but if you were to compare them with older ages that share the same traits – single, childless, some college education – I think you'd find similar behaviors. It rather reflects my experience; when my television is on, it's almost always in the background. Only rarely is it tuned to non-sports or news programming and even then, it's typically something like Mythbusters – a fascinating show, but not a narrative. And I'm 36 years old, only a year older than the average video gamer age, according to the Entertainment Software Association.
…
And finally, don't overlook the content offerings. Notably, of the three biggest drama genres on network television – legal, medical and police – two have practically no console game analogue and the modern police drama like CSI (in addition to doing terribly as a game adaptation) is more procedural than action-oriented. It's a chicken-and-egg debate, of course, but remember when action shows like Knight Rider, Street Hawk, Airwolf, the A-Team and MacGyver, to say nothing of their police-action counterparts in earlier times, dominated prime-time programming? I argue these viewers' needs, cultivated as adolescents, are now served by video games, and television – especially on networks – is largely retrenching on islands that are either uninteresting to gamers, or haven't yet been reached by games.
Treating games as a serious competitor doesn't necessarily expose some nugget of wisdom that will save network television. But they do combine the serious content offering of cable alternatives or DVDs with the self service of TiVo or Internet viewing. That makes them more than a diversion; they're serious competitors, and unlike others, one gestating for more than 20 years now.

As we move farther and farther into society, I think video games are a replacement for television. To be honest, the only things I watch on television with any regularity is wrestling, food network, travel channel and the game show channel. I barely touch network tv. I much rather play a game, surf the web or pop in a blu-ray or dvd. Why? Because it involves me, I make the choice on what to do, not what CBS or NBC forces me to watch.
Another thing brought up by the article is the type of television shows we are subjected to. Even though my Sarah regularly watches many incantations of CSI, Law & Order, & NCIS; I can only find myself getting into them on a hey, it's on and I'm bored type of thing. They simply don't hold my interest for long periods of time and I'm certainly not thinking about them when I turn the tube off or go do something else.
Visiting an earlier point, I do buy television dvd sets. What kinda shows you may ask? Charmed, Robot Chicken, Hercules, Psych to name a few. Why if I don't watch them when they air (well I did watch Hercules when it aired)? Because I can watch them anytime I want. I'm willing to wait after the season is aired before I get my fix.
That's really the future too. On-demand television. At some point, they might even release a television season before it starts via the internet at some kinda premium. People might buy into it if it was reasonable and available all at once. So they could watch at their leisure. Games will continue to hold a footing in our society but in order for television to stick around, they have to think like games now. Except for that whole downloadable content thing. Nobody wants to pay per episode bs. Or do they?

Television just isn't like it used to be for me. No longer can I get a guy in a dinosaur suit smoking a cigar saying his catchphrase: "I love it when a plan comes together" on my television anymore. Good times, good times.
Rock Band


For all the money spent on securing the use of The Beatles, the Rock Band title of the same name is yet to outsell its predecessor, Rock Band 2. But is there a silver lining in that money pit?
Maybe. MTV's Scott Guthrie has disclosed that "more than 1 million" Beatles songs have been downloaded for the game. Considering the game has sold "only" 1.7 million copies worldwide since launching in 2009, that's a pretty good adoption rate for downloadable content if you take them as one million individual song downloads.
Since they're most likely including albums sales in that number, however (which will bloat the figures), it shows most people picking the game up either aren't aware of, or are simply not interested in, downloadable content.

Beatles Rock Band has done pretty well for itself. I don't think anybody realistically expected it to outsell Rock Band 2. But it did sell nearly 2 million copies which is pretty good for any game that isn't named Call of Duty or has Wii in the name. The 1 million downloads is nothing to sneeze at either. Yes, full albums have been available and you know there are a few guys and gals who have downloaded every single album which probably amounts to 100 songs or more.
But it is still impressive. Beatles fans are pretty crazy about the band and will do their best to make the game a success. Can other bands make the same kind of bread? Not very many. I think you could probably name the bands that could have the same success on one hand. Rolling Stones, check, U2, check, Led Zeppelin, iffffy, Pink Floyd, pretty iffy, Michael Jackson, still iffy, Van Halen *I don't think so* *wink*. You can see that the Beatles and their fans are special (even if I'm not one of them).

The death of DLC as we know it if we ever end up getting Yoko Ono as DLC for Rock Band: The Beatles. You know I would be so right.
Recession


Despite the recession and a drop in video game sales last year, December was the biggest month in the history of video games.
A combination of console price cuts, a holiday rich in spending and the recent release of several chart-busting titles helped the game industry pull in $5.53 billion in December alone, according to the NPD Group.
But December was one of only four months to see an increase in sales compared to 2008, leading to a drop in annual sales of eight percent in an industry once described as recession proof.
"Clearly, 2009 was tough year for consumers and the national economy. However, the bigger picture is one that underscores the industry's strength; 2009 and 2008 were the highest grossing years in our industry's history," said Michael D. Gallagher, president and CEO of the Entertainment Software Association, the U.S. association representing computer and video game publishers. "That said, our industry's structure is solid, and I anticipate a strong 2010 with a pipeline full of highly-anticipated titles."
Much of 2009's sales came from Nintendo, which had seven of the ten top selling console and portable games of the year and record breaking hardware sales.
Nintendo's DS sold more than 11.2 million in 2009, a U.S. calendar-year sales record, and the Wii finished the year with 9.6 million sold, with nearly one-fifth of Wii consoles sold since its 2006 launch happening in November and December of last year.
…
This year starts out with a bang, rolling out an unprecedented number of big titles. Many of these possible blockbusters were initially set to hit stores last holiday, but were pushed back into early this year, creating the potential for a second big run of game purchases.
Among the standouts are Dark Void, Bayonetta, Mass Effect 2, Darksiders, MAG and Army of Two. February and March also have a share of big games hitting, leading many to speculate that 2010 could show not just a rebound of the game industry, but a surge in sales.
…
While it looks like the industry as a whole has weathered the economic storm, that doesn't mean it was left unchanged. Diving down into the numbers shows that a bulk of the industry's revenue was generated by a handful of the biggest publishers, companies like Electronic Arts, Activision and Nintendo. Smaller studios were absorbed or shut down.
This consolidation of development power will likely have a lasting impact on video game innovation and creativity. Only time will tell whether it will be a positive one.

Last year, I was certainly more of a cheap bastard. I hardly bought anything that wasn't discounted by at least $20, and found most of my purchases when it came to video games around the $20 point which is $30-$40 off retail. Sure the recession affected everybody to a point, but for me there were just more deals out there to be had. Black Friday was one of many days that stand out where you could get a newly released game for a lot less than retail.
Things really seemed to pick up for me personally towards the end of the year and I spent way more during the last couple of months than most of 2009 when it came to video games. As it turns out, that happened for a lot of others according to sales figures. But my friends, this argument has a couple of layers to it. They all have to do with the evil release schedule.
Most games are released in fall as they were last year. Therefore, gaming picked up in you guessed it, the fall part of the year. It wasn't so much the recession, it was the release of games. So when Black Friday came and people bought a combination of new games released during that quarter coupled with some sales of games that were released in the spring and summer time.
So now, we have this year. Game companies are apparently learning a little bit of a lesson when it comes to gaming by bringing the software early. Army of Two & Bayonetta are already out there and Mass Effect and Dark Void are coming right behind it.
This is looking like a strong year, though I still have my doubts about it being the best release year ever. That's something you just say every year to generate interest. Video games and other forms of entertainment are here to stay. Sure recessions will hurt the product but as long as the industry doesn't do something foolish, it can do nothing but thrive going forward.
Releases for the Week of January 20th, 2010
Xbox Live Arcade – Vandal Hearts: Flames of Judgment(1200 MS Points) & Death by Cube (800 MS Points)

This is the prequel to the classic Vandal Hearts game on the Playstation 1 system. The original Vandal Hearts could be described as a tactical role playing game with many different classes to play with. In this one, you are on the continent of Sostegaria and two rival kingdoms stand on the brink of war.
Tobias Martin, an orphan is smack dab in the middle. He enlists with his friends to fight for peace. But the threat isn't always what you think it is. The graphics look very strong and the story looks to be at the focal point. There are also multiple endings to make this 1200 point title worth a lot more than one would think at first glance. I'm intrigued, we will see how it plays out.
An odd game by Square Enix which can be described as a twin-stick shooter. It was proclaimed to be the bloodiest game at the recent Tokyo Game Show and it involves robots shooting cubes filled with blood. I'm intrigued and somewhat grossed out by the thought of the game. We could get an interesting game out of this or at least something good to pick up at one of deals of the week six months from now.
Wii WiiWare & Virtual Console – Muscle March (WiiWare – 500 Wii Points), The Amazing Brain Train! (WiiWare – 600 Points) & Shadow Dancer: The Secret of Shinobi (Sega Genesis – 800 Wii Points)



In the LOL game of the week, we get an action game about some bodybuilders. Protein powder is stolen and it is up to you to go get it back. When the thieves try to escape from your clutches, they smash through walls and the only way to get through these walls is to flex in a variety of poses. You can also have three friends join you for some muscle posing madness. There is also a mode where you can just pose with your friends. Oh and the best part (I get such a kick out of reading descriptions)…this will be the first WiiWare game to offer a polar bear in tight swimwear. I couldn't make this up if I tried.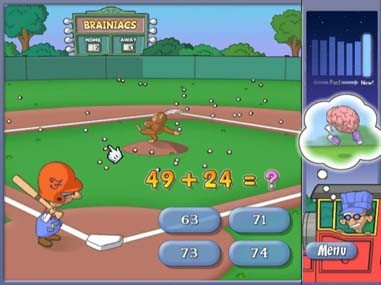 Even though using your brain could hurt your wittle head, you must use it and embark on an epic quest abroad the train. Come on ride the train, choo choo ride…errr ummm…the train is led by Professor Fizzwizzle and you will just see how far you will be able to go. Okay, I don't know about you but some of these WiiWare games need more available information if they expect to sell any copies.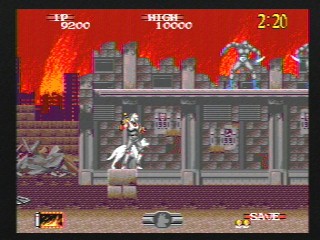 Another Shinobi game for the masses. In this port(the arcade port differs in names and plot), Musashi is brought over to the United States. Kato, one of his students is killed by a mysterious organization called the Union Lizard. Yamato, Kato's dog joins Musashi as they attempt to take revenge. This was a rather unique game as you had to use your dog to harass the enemies in order to get through the stages. As a note, this is also available on the Sega Genesis collection for the PS2.
Console Releases
Playstation 2
Silent Hill: Shattered Memories
PSP
Silent Hill: Shattered Memories
Playstation 3
Dark Void
Xbox 360
Dark Void
Wii
Pinball Hall of Fame: The Gottlieb Collection
DS
Bejeweled Twist
Glory of Heracles
Jambo! Safari Animal Rescue

A couple of strong games this week and I actually have to consider Bejeweled Twist a strong release because every DS owner will probably pick it up at some point. Twist is different from the original Bejeweled as it now selects four jewels and rotates them clockwise. Moves don't have to form a line of three but each time a line is formed, you will start a chain. This will in turn give you more bonus points and the chain can be broken if a move does not give you 3 jewels.
Dark Void, the other worthy release of mention this week is out for the PS3/360 system and uses the ever familiar Unreal Engine along with PhysX and Lightsprint SDK. It will be about a cargo pilot named William Augustus Grey who crashes into the Bermuda Triangle. He is teleported to a parallel universe where he sees other humans named survivors. However, they have to battle a group called the Watchers to return to earth.
It has a vertical and standard cover system as well as a hover pack, jet pack and a kitchen sink. Okay I made the last one up. But you will be able to keep items and abilities from game to game even if you start a new one. It looks excellent and might surprise a few people. As an interesting note, Dark Void Zero is out for DSIWare this week and looks like an old Metroid game (8-bit style) and acts something like a prequel to this one.
Final Thoughts & Mutterings
On the console front, I played my usual assembly of Smackdown vs Raw 2010 for the 360 and Mario Galaxy for the Wii. As previously reported, I only have a few things left on WWE Smackdown vs Raw and center mostly around the Road to Wrestlemania part of the game. I am working on the Create a Wrestler scenario, and my guy is nearly at Wrestlemania. Then the only one I have left to complete will be Brand Warfare. Fun game, might get into some of the user created downloadable storymodes at that point.
Mario Galaxy, I am now up to 13 stars. I know, I still suck. Really I do, and I am good with that. But one of the things I'm really starting to like about it is how easy it is to pick up and play. You really only have to play one stage at a time. Furthermore, you can move around some if you really suck at a certain stage or even world (*caugh* Flipswitch). This is the best game I've played since picking up the console.
As to games I've picked up recently, I've been gravitating back to the Xbox 360. In the last couple of weeks, I've picked up Eat Lead: Return of Matt Hazard and the Riddick game, both for about $10 each. I also did something kinda odd, I found a complete copy (long case and all) of Street Fighter Alpha for Sega Saturn and actually played it immediately when I got home. Classic gaming. I'm starting to appreciate older games more as I get much older. Yep, I'm an old fart..but chances are if you read this column regularly so are you. So this week, be sure not get up too fast and drink that Metamucil ever so slowly. I know I will. Take care kiddoes.

As Always,
Kedrix of Aldrianian
(*The Forgotten One*)