Your Pulse Will Be Used in Zelda, Future of Spider-Man, & EA charging for demos? – Welcome to the column that would charge for this free content but would only be getting money from his wife who would end up just asking me for the money known as Dare to Play the Game.
Remember how I was supposed to start Deadly Phenomenon? Yeah, that was total fail. I am still going to stick with my end of March but it's going to cutting it close. However, I have moved up and actually placed the game next to the television. So, at this point, I at least have every intention to play the game and get a review out. It's not so much I don't want to play it, I just have trouble starting games or worried that the game I purchased will turn out to be oodles of crap.
Anyway, what I did do was play plenty of Virtual Console on the Wii. In particular, I played a good heaping of Dracula X (Castlevania: Rondo of Blood) & Bonk 3. It is safe to say I kinda suck at both games. Dracula X much more than Bonk 3. Thankfully, they do have a save state option, but I wish the states were manageable. Like loading states for specific levels would be a nice touch.
I'm still confused how it works exactly if you have a game that saves, Zelda for example. I'm sure it still "saves" as long as you use your Wii home and go back to the Wii menu but what happens if you don't, but you save in-game properly? Am I the only nitwit who is confused by this? I miss my NesX emulator right about now. Those who have played with it know what I'm talking about.
Ode To Gamer Girls



This is what happens when you cross Russian booth babes with Mass Effect promotion. I would like to show you the frontal picture but let's just say it is too hot for this site. You can go find the frontal picture over at Break.com. With girls like this promoting the game, who the heck cares about gameplay? "The gameplay is great" "What?, I can't hear you, I'm contemplating my own mass effect after looking at Natasha over there"
News of All Types
Zelda


Nintendo game designer Shigeru Miyamoto may be toying with new ways to shake up The Legend of Zelda, adding more than just Wii MotionPlus support for the next adventure of Link. Is he also considering Wii Vitality Sensor-based gameplay?
While Miyamoto didn't confirm whether the next Wii Zelda game would feature pulse-pounding, biometrics-based additions, he told Games TM that its "fun to think of ways in which we might apply that new technology to existing forms of gameplay – just like the way we are working on the new Legend Of Zelda together with Wii MotionPlus."
"So maybe you might like to ask me to incorporate the Vitality Sensor into Zelda so that as you become more scared, the enemies become even tougher," Miyamoto offered. That would be… interesting.
Nintendo hasn't shown any games based on the new pulse oximeter sensor attachment for the Wii, but Nintendo of America president Reggie Fils-Aime promises that the device will "wow" us, telling Kotaku that we should expect "new and unique experiences" from the peripheral. Adding Wii Vitality Sensor support to a more mainstream title like The Legend of Zelda would definitely elicit some wows, especially if that means dropping Nunchuk control in favor of Vitality Sensor support.
Of course, that's all conjecture, as Miyamoto may have been simply riffing with the Games TM guys about what he'd like to experiment with. We'll know more after this year's E3, when Nintendo plans to showcase both the Wii Vitality Sensor and The Legend of Zelda, perhaps at the very same time.

Remember when you could play a Legend of Zelda game with a directional pad, B, A and a start button? At this point, it seems like a lifetime ago. Now they are talking about possibly adding some vitality sensor. My pulse quickens enough when playing certain tense games, I don't need the game to incorporate some fail mode when I sweat a little. Soon, they will be selling Degree for Gamers, never let the Vitality Sensor see you sweat.
But they sit there and constantly try to evolve controller support for a game that doesn't need innovation in control, just good story telling and a grand dose of fun. Leave the brave new controller mechanics for games like Mario or Wii Sports. See, that's why I haven't played my copy of Twilight Princess, I am not in favor of Mote & Nun chuck combo. It's worked decent with Mario Galaxy but that's been more of an exception rather than a rule. Is it wrong that I typically buy Wii games based on whether they are compatible with the Classic Controller?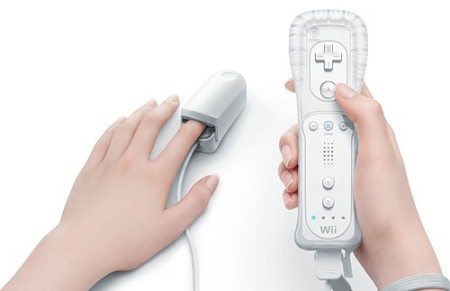 A picture of the Vitality sensor and Wiimote combination. Of course Zelda would think you are scared or tensing up, the darn thing is practically squeezing your finger as you play. Is this a game peripheral or is it a fingerprint scanner?
Spider-Man


The Spider-Man license won't go to waste at Activision just because Spider-Man 4 isn't coming to movie theaters next year. There will be more Spider-Man games, including one known as Spider-Man: Shattered Dimensions.
The latest issue of GamePro magazine makes mention of the still-unannounced Spider-Man: Shattered Dimensions, divulging no other details on the latest Marvel game. I mean, all we have right now is a JPEG of the mag's next cover.
While Activision may have taken the scythe at many of its development studios recently, slashing jobs and projects, this particular Spider-Man game may the still ongoing project at Prototype developer Radical Entertainment. You know, the Canadian guys and gals also responsible for that other Marvel game, Hulk: Ultimate Destruction. They know open world action games, and with previous Spider-Man game devs, like Shaba, axed by Activision, someone's gotta do it.
Keep an eye peeled, true believers. We're sure to find out more about Spidey's next adventure any second now.

I do like a good Spider-Man game. The problem is that a lot of the time they cater to the kids and the game gets a complete rush job. The last good one that I can remember was Ultimate Spider-Man, it came out for PS2/Xbox. It was a lot of fun and actually looks like they took their time to design and test it. My favorite Spider-Man I actually don't know the title of, but perhaps somebody out there knows the name of it.
It was in the arcade, it was in the vein of the Simpsons arcade or X-Men arcade with the 4 players set up. I think the last boss was Carnage and I believe you could play with Spidey as well as some other characters. I'm pretty sure Venom was involved somehow. I remember pumping quarters into it and it was around the same time as X-Men as well. However, my memory isn't what it used to be so maybe I'm combining a game or two.
The good news is that the next Spidey game will have the team from Hulk: Ultimate Destruction. H: UD is an awesome game, I just wish I had a better copy as it really executes on mixing a sandbox game with a superhero premise and still be loads of fun. Since jumping was probably the most fun action on H: UD, I would imagine that the people at Radical intend on making the web swinging the best thing about the next Spider-Man game.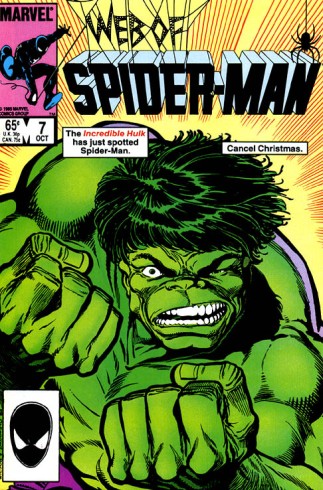 This is what happens when you combine Spider-Man with the Incredible Hulk. Canceling Christmas will be the least of their worries.
Electronic Arts


Electronic Arts tells Kotaku that while they're exploring different downloadable game strategies, they do not plan to charge gamers for "traditionally free game demos."
The clarification comes after word hit via analyst Michael Pachter's visit to Electronic Arts, that the company planned to grow their digital game business in part by release what EA called "premium downloadable content" on the Playstation Network and Xbox Live for $10 to $15. Pachter described that content as "essentially be a very long game demo, along the lines of 2009's Battlefield 1943." The "full-blown packaged game" would later be released at a full retail price.
EA Group General Manager Nick Earl told Pachter during the recent meeting that the strategy would allow the company to limit the risk of marketing the full game and would "serve as a low-cost marketing tool."
Responding to request for comment, EA's Jeff Brown said that the publisher and developer is working on a "number of projects for delivering premium content to consumers before, during, and after the launch of a packaged-goods version of the game."
"EA SPORTS, EA Games and EA Play are each experimenting with download strategies that deliver fresh game content in formats players want to experience," he writes. "To date, there is no set pricing strategy for the entire EA portfolio. And many of the proposals include free-to-play content on models similar to Madden Ultimate Team, Battlefield Heroes and Battlefield 1943."
"None of the proposals" Brown wrote, "call for charging consumers for traditionally free game demos."
Speaking at the Game Developer's Conference earlier this month Ben Cousins, general manager of free to play Battlefield Heroes, told a gathering of designers that EA is becoming increasingly interested in free-to-play or "freemium" games.

At first, I thought of being all sarcastic and smarmy to comment on this. Let me just give it to you straight. If Electronic Arts thinks that they can get away with charging money on anything resembling a demo (normal, long, short or otherwise), they got another thing coming. Sure, they aren't going to charge for demos that are traditionally free. But what if they put in another level, something that is not traditional, then are they going to sell it for money? Perhaps. Here is why I don't like the looks of where this could go.
There is a dangerous trend already in gaming and that is releasing a game and then within a couple of weeks releasing some DLC for those who want to play the game longer. Except that the game wasn't very long in the first place. But surely you want to give us $10-$15 for a few hours more. This is where we could see the rise of what amounts to glorified game demos sold for cash. So, this model of dlc right after the game hits the street continues. It does wonderful business.
Soon, developers start scaling back their games on purpose to sell DLC (they probably already do this). Eventually, you get games released with one or two levels (but a whole wave of DLC right behind it) and even though companies won't call it a game demo, that's exactly what it is. A glorified game demo, except it is in a retail box with cover art and an instructional manual and still sells for at least $40. It sounds a bit exaggerated, but in reality it is not.
Releases for the Week of March 24th, 2010
Xbox Live Arcade – Game Room (Free to Download, Games cost 240/400 MS points)

There are no actual Xbox Live Arcade games this week. However, new to the scene in Xbox Live world is the Game Room. Game Room is an app you can download that gives you your own virtual arcade. There are no games in your arcade, you purchase them for 240 points a piece for Xbox 360 Live only or 400 points a piece if you want to be able to play it on both the 360 and the PC.
On launch, there will be supposedly 30 different games to choose from. As of right now, the only titles I can find as part of that list are Centipede, Asteroids Deluxe and Super Cobra. Examining the picture above, I can also add Crystal Castles to the list (which would certainly be of interest). There will also be online leaderboards and achievements. It's a cool idea, but I want to see a list before I start purchasing any machines.
Wii WiiWare & Virtual Console – Cave Story (WiiWare – 1200 Points)



Cave Story actually had an ominous beginning as a freeware PC title. It was developed by Daisuke Amaya, better known as Pixel to some. The story is simple, you awake in an underground cavern with no memory of how the heck you got there. There you find a village that have these rabbit-like creatures called Mimigas. Apparently there is a doctor who is giving them trouble and they have taken some of the Mimigas. You have to save these beings and escape from the floating island.
Gameplay is also surprisingly simple but fun. You have a character that moves along the screen in typical platform fashion. He can jump and run at the beginning but he gains weapons and items. But there are rpg elements as well which allow your weapons to do more damage over time with experience from enemies. However, those same weapons can lose experience and level down as you get hurt.
It looks interesting, the 1200 points is unheard of in WiiWare land, I honestly would have been more likely to pick this up as a $20 disc release. But play the freeware PC version (keep in mind that the WiiWare version will have improved graphics, new content, better music and some new gameplay modes) and go from there.
Console Releases
Playstation 3
Just Cause 2
MotoGP 09/10
How to Train Your Dragon
Xbox 360
Just Cause 2
MotoGP 09/10
How to Train Your Dragon
Wii
Red Steel 2
Winter Blast: Snow and Ice Games
How to Train Your Dragon
Rooms: The Main Building
Pizza Delivery Boy
DS
Zhu Zhu Pets
Shin Megami Tensei: Strange Journey
WarioWare: DIY
Rooms: The Main Building
How to Train Your Dragon
Monkey Madness Island Escape
America's Test Kitchen: Let's Get Cooking
Build-A-Bear Workshop: Welcome to Hugsville
Build-A-Bear Workshop: Friendship Valley
Imagine: Gymnast
Squishy Tank
Dawn of Heroes
Cheer We Go!
My Little Helper – Spring Cleaning

So, we had to have a letdown after last week. However, there are a couple of games worth mentioning this week in Just Cause 2 and Red Steel 2. Just Cause 2 ala more sandbox fun is this time set in Panau, a fictional island in Southeast Asia. Rico is back and he's trying to overthrow the evil dictator Pandak "Baby" Panay. However, his former boss: Tom Sheldon is still around. Plenty of tweaks to the gaming engine and many new toys…err weapons to play with.
The second game, Red Steel 2 is an interesting cat. This iteration of Red Steel will actually support Wii Motion Plus which means a lot more realistic sword fighting and gun play. I can imagine quite the workout with this one. However, the only thing stopping me from jumping out and getting this title is that my style of play in Wii Sports Resort – Swordfighting is an all-out offense. My defense stinks but I can swing the sword faster than just about anyone. Somehow, I don't think that will translate well in an adventure game environment.
Final Thoughts & Mutterings
Good news, Amazon did have the new Sam & Max for the Wii in stock, and I got it sent to me in less than a week. So at some point, I will sit down and play that. I still haven't actually seen it in a store setting. I know I've been probably buying too many games lately (but not spending much because I'm a cheap bastard), but I've always liked the collecting aspect of the hobby. Yes, I do plan to play the games I buy but I couldn't honestly tell you when.
I could provide dozens of examples of games I buy and then they just sit. I certainly want to play them and have every desire to, but I just don't. Hopefully they end up like Mortal Kombat vs DC where I at least pick them up in 6 months from when I buy them. The reviewing thing does help because I force myself to play it for a certain amount of time in order to come up with a credible review. Most of the time I am rewarded with a game I really like to play. So look through your collection this week and see if you can find something to play that you forgot about. Deadly Phenomenon awaits. Have fun kiddoes!

As Always,
Kedrix of Aldrianian
(*The Forgotten One*)