Ubisoft and 3d, Big Ben in Madden, and 3ds can stop Piracy? – Welcome to the column that thinks you will find them a slasher…of prices known as Dare to Play the Game.
Welp, we are entering the last week of my WoW account until Cataclysm. After that, I'll either be forced to play on my wife's account or just cool it down for a while. My dwarf is still progressing, he did finally get the Superior achievement (involves every piece of gear being a certain level) by trading in some Emblems of Triumph for a spiffy helm piece. As reported in previous weeks, his dps is still improving and it is nice to see I'm not being picked on as much.
Congratulations also to my wife who now has 3 eighties (druid, death knight and now hunter). Admittedly, I pushed her on the hunter a bit but since she might be doing the same thing with her account until Cataclysm, it was the right time to do it. I still have my troll rogue to level to 80 (currently 77) but it might be a last minute thing to push him over the hump. Of course, it might require some real dedication but the way I got my priest to 80 at the end, it can be done.
Ode To Gamer Girls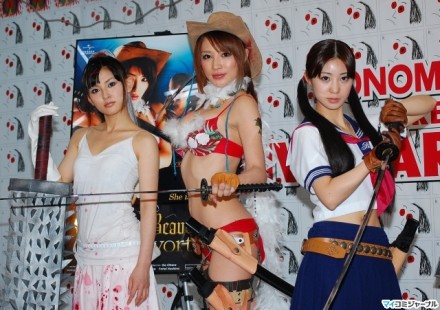 I bring you three ladies this week that represent the Onechanbara line of games. You know, the ones with Bikini Squad in the name? Yeah, I can't tell you how many times I've almost bought that game just for the sheer curiosity factor of how exactly do you fight with a sword while wearing a bikini. Boggles the mind!
Anyhow, out this month on video is a movie called Chanbara Striptease. It's from the same people who have made the Onechanbara films and is everything you would expect it to be. One of the stars of the Onechanbara films goes by the name of Yuu Tejima. I'll take my leave here, but be sure to do an image search on her. You're welcome.
News of All Types
Ubisoft


With only two games in their current line-up slated to support 3D, Ubisoft is waiting on widespread 3D support for the same reason consumers are slow to adapt 3D television technology – the high cost.
If you are an Ubisoft fan that's already picked up an expensive 3D-ready television, you can still look forward to Tom Clancy's Ghost Recon: Future Soldier and Shaun White Skateboarding popping out of your costly television. Why only two games? According to Ubisoft CEO Yves Guillemot, the price isn't quite right yet.
Speaking during today's first-quarter financial results conference call, Guillemot told investors that the price just isn't right yet.
"I think we will see lots of values in 3D TVs this year, but it will be very strong at the end of next year. November and December of next year is when we will see strong sales of 3D hardware."
The prices are getting lower. Right now Best Buy is selling a 3D-ready 60-inch 1080P DLP television for $999, which is a nice price, but it could be a lot nicer.
It might take a year, but the costs will drop, and Ubisoft will be there, says Guillemot.
"While we have one or two games this year, most of our high-end games will use the 3D."

Or it is more like Ubisoft realizing that a)there are no real sales in 3d currently or b)we'll wait until the fad dies down. 3d tv's are the new plasma from half a dozen years ago with ridiculous price tags to boot. However, at least with plasma you had an awfully pretty picture (even if in the beginning, it didn't last too long). 3d, I'm not sure what you got. There isn't much support yet and more often than not people are just getting headaches.
That's the other thing, there are articles all over the place that report: Sony puts in their user manual that prolonged exposure to 3d could cause eye damage and 12% of British people can't even see 3d (we aren't even counting the ones where it just hurts). Good lord, I mean 3d might be cool and everything but it isn't exactly conducive to gaming. Especially for those of us who are into the marathon sessions of gaming that can last half to a whole day at a time. They'll need glasses in a month (or a new prescription).
Maybe that's the plan…we'll blind them and steal their money!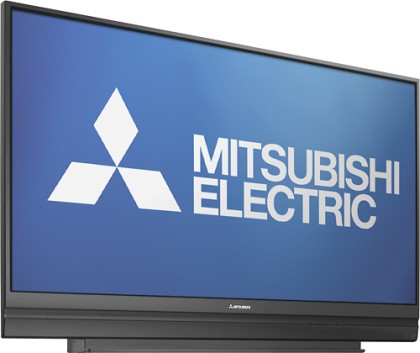 If some of you were curious what 3d ready television was one thousand, there it is. It's by Mitsubishi but honestly I have flashbacks of those HD ready sets. Sure they were cheap, but unless you gave up even more cash you weren't going to get that high definition.
Madden


We won't be seeing Ben Roethlisberger until at least Week Six of the NFL season. In Madden NFL 11 the embattled quarterback is available from day one.
That doesn't mean EA Sports is going to tout him in the screenshots.
A star once held in high regard, before allegations of sexual assault at a Georgia college bar this March, Big Ben appears out of focus in one screen and in the huddle in another. Sends a pretty clear message to me. Fittingly, he's playing against the Browns, the earliest possible real life game in which he could appear this season. Commissioner Roger Goodell handed Roethlisberger a six-game suspension for his off-the-field conduct, with the possibility that's lowered to four games. Pittsburgh has a bye after its first four games, then the Browns at home on Oct. 17.
Get the rest of your AFC North and AFC South goodness in this 46-image gallery EA Sports released today. Next week we'll start seeing the NFC.

This is actually a good idea in practice. Sports-related video games pride themselves on reality but when it comes to minor things such as suspension of real players, there is no sense making some patch to block use of that player. Sure, what the guy did was pretty darn despicable but let the individual player make that decision of whether to play with Big Ben or bench him in favor of Bryon Leftwich, Dennis Dixon or Charlie Batch (not sure if Madden included Dixon but Leftwich and Batch should be there).
It is also easy to see why EA decided to not feature him in any promotional screenshots. It's not exactly good PR nor does Big Ben really deserve to be part of the advertising package for the game. The NFL front office might take an innocent picture and think that Madden and EA Sports is thumbing their nose at their decision to suspend Roethlisberger. Then, they might force EA's hand to do something silly like release a patch to "suspend" him in game.
3ds


Earlier models of the Nintendo DS are awash in a sea of pirated games. The upcoming 3DS? It might be a tougher nut to crack. That's according to THQ, anyways, whose executive VP of global publishing Ian Curran told CVG, "What excites me even more [than 3DS games] is that there's technology built in that device to really combat piracy".
"The problem with the DS market in the last few years, particularly with the DS Lite, is that it's just been attacked by piracy. It's made it almost impossible to shift any significant volume. The DSi combated, it a little bit, but the 3DS has taken that a step further."
"I actually asked Nintendo to explain the technology and they said it's very difficult to do so because it's so sophisticated," he adds. "They combated the piracy on DSI, which they don't believe is cracked yet – but they know they've been hurt across the world and they believe the 3DS has got technology that can stop that."
Take it with a grain of salt, since pirates haven't even had a shot at the system yet, but it's not often you see a man that excited by anti-piracy measures.

And Madonna is a virgin. Seriously, if you actually want to combat piracy on handhelds, about the only thing you can do is make it so you have to be online to play games. Then you just piss off a whole different audience. Or you could also make the carts so elaborate, that nobody will take the time to pirate them. Then nobody could afford your handheld anyway.
The thing is, as long as software exists you will have piracy on some level. Sure, there are always going to be torrent sites or places where you get illegal carts. But by and large you have to accept that some people will rip you off no matter what. Free is free. The best thing you can do is produce quality games that the average consumer wants to buy. Then most of them will gladly whip out the checkbook or credit card and go purchase your title.
Last I checked anyhow, the DS in any shape or form wasn't exactly hurting from sales. Why? Because the DS is a good product and has a tremendous library. If piracy was such a pain in the ass for the DS, then you wouldn't see half a dozen releases every week.
The 3ds will be no different and Nintendo will be able to light their cigars with hundred dollar bills very soon.
Another picture of the 3ds. I can tell that it is using another one of its effective anti-piracy measures by the screen appearing blurry at an angle. Wait? What? It already does that? Oh, so much for nifty security features.
Releases for the Week of July 14th, 2010
Xbox Live Arcade – Deadliest Warrior (800 Microsoft Points) and DeathSpank (1200 Microsoft Points)

Ever watched that Spike documentary show about two famous warriors, either a specific person or a special group of people? For example: Spartan vs Ninjas. Well, now you can play a game centered around that theme. It's a fighting game obviously where the abilities of the characters (like Ninja, Spartan, Knight) all have a specific playing style. The weapon damage is also so realistic that you will have limbs severed and quick fatalities depending on the action. Might be decent, but I'm not holding my breath.

It just so happens that in the newest issue of Gamer magazine (a new bi-monthly mag from Best Buy, hey they saved me $20 bucks on Bioshock 2, that's at least worth an one time referral), they mention this very game. This is a light-hearted take on the action rpg genre and it is designed by Ron Gilbert, famous for the Secret of Monkey Island.
It seems that you are Deathspank, a hero to the downtrodden, vanquisher of evil and defender of justice. You are trying to find an artifact that is simply known as an "Artifact". The hero is extremely grandiose in the way he does things from killing a chicken to fetching a taco for the town blacksmith. No matter how little the effort, Deathspank is on-hand to make it seem amazing. The style is also very cartoon like and this might quite fun.
Wii WiiWare – Toribash (WiiWare – 1,000 Wii Points), and Balloon Pop Festival (WiiWare – 800 Wii Points)



This is an online fighting game and you get to make all the moves on your own. Using the motion controls of your WiiMote you'll be able to design the move you want and manipulate the fighter's body parts to make it happen. You'll also be able to pit your fighter against other created fighters online. You will also be able to do fight movies by editing your replays. These can also be shared with your buddies through WiiConnect24.



Some of you might remember the Wii disc version of this game, just named Balloon Pop. The task is simple as the title of the game, to pop balloons and in doing so you create combos. Different graphical elements are created by this practice and in doing so you unlock new levels and graphics. There are various modes including Story Mode, Puzzle Mode and VS CPU mode.
Console Releases
PS2
NCAA Football 11
PS3
NCAA Football 11
Xbox 360
NCAA Football 11
Wii
Calvin Tucker's Redneck Racing
Our House: Party!
DS
Chuck E Cheese's Party Games
The Sorcerer's Apprentice
The Bachelor: The Videogame
River City Sports Challenge
Paws and Claws: Regal Resort
Cats and Dogs: Revenge of Kitty Galore

Looking over the list, there really is only one game worth mentioning this week (unless you actually liked Redneck Jamboree on the Wii) and that is the yearly installment of NCAA Football 11. Cover boy for all three platforms will be Tim Tebow who now plays for the Broncos (or hopes too since Kyle Orton will probably get the majority of playing time).
There will be several new features for the game including a web based story generator called Dynasty Wire. This will be used with Online Dynasty Play. Other things like Team-specific entrances, on-field referees, gang tackling and a new set of commentary are included in this installment of NCAA Football. The team this year will be Brad Nessler, Kirk Herbstreit and Erin Andrews. Lee Corso is unfortunately not in this year's version.
Final Thoughts & Mutterings
With WoW going into hibernation soon, I've been picking up my play of my Xbox 360. Lips is still well in rotation and with my wife's help, we are close to 600 achievement points. We have a bevy of DLC now and are looking at a second Lips mic along with Party Classics. Sarah is actually no longer afraid to sing, at least in front of me anyhow, so we have a ton of fun.
I also have been playing a lot of Poker Smash. My high score is now over 100,000 which is about a 400% percent improvement from when I started. Honestly, it was a steal at $5, my only problem now is I'm not sure how all those people get the 5x, 7x and so forth achievements. I have gotten 1 4x combo and I'm pretty good at lining up double smashes.
But alas, I only see two achievements in my immediate future that I can get and they aren't very taxing (Buying all themes from the shop and Level 7 with only 3 of a kind matches). Anyway, still working on some other games, hopefully I will be able to start some new adventure or RPG game soon so I will have something fresh in my world to share with you folks. Enjoy your week kiddoes!

As Always,
Kedrix of Aldrianian
(*The Forgotten One*)