When I was asked to do a Holiday Gift Guide this year, I quickly realized I wasn't exactly the best person in the world to tell the public what games they should be buying this year. I'm a cheapskate by nature and my idea of a good game to get this Christmas is the one that is at the bargain bin for twenty bucks or less. But I also realized that by knowing games like I do, I can provide a great traditional and a not-so traditional Holiday Gaming guide. Enjoy.

Before I dive into the guide, let me explain the format. I have selected games from the three major consoles (no handhelds): Xbox 360, Playstation 3, and Nintendo Wii. I have also selected one game for the PC in an attempt to be fair to that fading community (I expect a CRT monitor to be thrown at me at any time now). I will go over that game with the traditional information, etc, etc. Then to put a little pizzazz on that, I have added a low-cost alternative (from $15-$40) for those who can't afford a $50 or $60 game. This game will traditionally be older (except in a few cases) but still provide quality gaming. Good for cheap bastards like me who can't always get a game on the day it releases. (Or even six months later). Without further adieu, we present the 2010 Holiday Gaming Guide.
Category: Action/Adventure
Assassin's Creed Brotherhood
Systems Supported: Playstation 3, Xbox 360, PC
The Assassin's Creed saga has expanded into a trilogy. This time the player finds themselves in the open world of Italy. The story here is that the player is rebuilding Rome which has fallen into ruins over the corrupt rule Templars who have basically taken all the money for the Vatican. Players will need to destroy various Borgia's towers to free the city zone and accomplish the lead mission. But there is more to this open world than just destroying a bunch of towers.
Rome is much larger than any city in the AC series up to this point and once you conquer a tower you can actually accumulate novice assassins. Then you can take these disciples and send them on quests to gain experience and other assorted rewards. Furthermore, you can outfit them as you see fit; just be sure you don't get them killed. Multiplayer is also included and this is certainly the best Assassin's Creed game yet.

Low cost alternative
The Saboteur
(average cost = $20)
Systems Supported: Playstation 3, Xbox 360, PC
Following the theme of adventure sandbox games, this one allows the player into Nazi-controlled Paris during the second World War. You are a drunk Irishman (okay, you just drink a lot) who was captured and watched your best friend get executed at the hands of Kurt Dierker, a Nazi colonel. You get recruited by French Resistance and British Special Operations to take the fight to Germany.
What is perhaps most interesting about this game is its use of the black and white palette. Areas that are controlled by the Germans tend to appear in black and white with the exception being the light of their eyes. In order to change that color, one must weaken the German forces occupying that area. To give the people hope as it were. This is also Pandemic's swan song for development, so think of it as saying goodbye to an old friend (Star Wars Battlefront, Destroy All Humans, Mercenaries among others).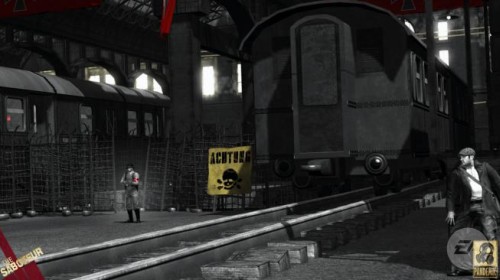 Epic Mickey
Systems Supported: Wii
Apparently, the Mickey Mouse we grew up with isn't the rodent that Disney would like you to think he will always be. Giving into the mischievous side of his behavior, you control Mickey as he grabs a very special paintbrush from the the sorcerer Yen Sid. However, he doesn't understand the true nature of the brush and accidentally creates a Shadow Blot. This Shadow Blot creates much havoc and disappears into a mirror that leads to world known as the Wasteland.
Time passes and the blot reappears to take Mickey back into the mirror. Mickey regains the power of the paintbrush and must work his way through Wasteland to make up for the mischievousness he caused. It plays as a platform game (to be expected) but has some RPG elements and a morality system. Chances are you have never seen Mickey like this and this is the first game in an expected trilogy.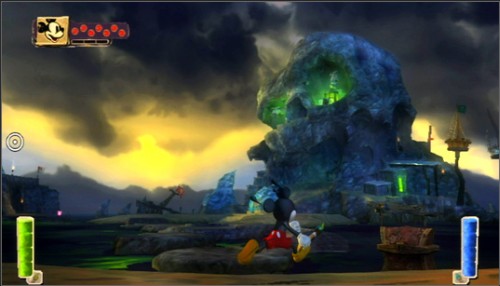 Low cost alternative
Zack & Wiki Quest for Barbaros' Treasure
(average cost = $15)
Systems Supported: Wii
Zack & Wiki really belong in their own adventure game category. It is a third person adventure game but any comparisons should probably stop right there. The player in each stage has to overcome obstacles by solving puzzles. This will lead the player to a treasure chest where they get to go to the next level. The Wii-mote in this case can be used to transform enemies into practical objects used to solve the puzzles.
The story is about as fascinating as the gameplay where you are Zack who wants to be the greatest pirate in history. He has a sidekick named Wiki who is an enchanted monkey and you two are searching for Barbaros' Treasure which will lead you thru plenty of areas and tons of unique puzzles. This game is great for kids but adults will find themselves challenged too.
Category: Platformer
Donkey Kong Country Returns
Systems Supported: Wii
Evil Tikis have mind controlled various animals into stealing Donkey Kong's bananas. So Donkey along with Diddy have to go retrieve them. I wonder what the freshness dating on those bananas would be. Anyway, the game plays a lot like the old SNES classics where you take control of the two Kongs and they do everything from vine swinging to collecting Bananas to good ole barrel throwing.
Naturally, there is some Wii mote mechanics thrown in that include a ground and pound type maneuver. There are even a couple of buddies that also appear in the game, Rambi and Squawks. Some interesting additions to the series include Diddy's jetpack and Super Kong that appears if you die too many times in a level. It's a whole lot of nostalgia and a darn good time.
Low cost alternative
Super Mario All-Stars 25th Edition
(average cost = $30)
Systems Supported: Wii
This game actually releases this Sunday and will be a limited edition that will probably only last the holidays and possibly the first quarter of next year. But for thirty bucks, you get quite the value. First, you get all four legendary Nintendo original games (1,2,3 and the Lost Levels) on a neat and tidy disc (so no worrying about losing Virtual Console content).
It also comes with a 32-page book of Mario's history as well as a 26 minute soundtrack cd of the music contained in the game. This package is perfect if you have a young one who has never experienced the magic of Mario beyond the Nintendo Wii. I have a feeling that this will go quick once it hits the streets. In a year's time, this game will probably only be found on Ebay or swap shops.

Category: First Person Shooter
Call of Duty: Black Ops
Systems Supported: Playstation 3, Xbox 360, Wii, PC
I think Call of Duty is this game where you shoot things and they die but I could be wrong. Anyway, in this acclaimed first person shooter you are placed in the Cold War period of the 1960's. Wait, you know what, the story in this case is about as important as what I had for breakfast (gummi treats and a grapefruit, see that wasn't important). Let us continue to the mechanics shall we?
As mentioned, there is a campaign mode where you assume different characters who play a part in the integral story. Each mission has different objectives that you must complete with your black ops character. Naturally, most people will probably ignore the single player and go straight for multiplayer where they will find customization, experience and even zombies. Yes, JFK, Richard Nixon, Robert McNamara and Fidel Castro fight zombies at the Pentagon. Wow.
Low cost alternative
Rainbox Six Vegas 2
(average cost = $20)
Systems Supported: Playstation 3, Xbox 360, PC
As mentioned above, I'm not super big on first-person shooters. There are notable exceptions though that include Bioshock, Unreal Tournament and then there is always Rainbow Six. The second Vegas entry has a deeper story and even smarter AI as you take your team on some really complex missions.
However, the one thing that has always impressed me about the Rainbow Six series is how fantastic the online multiplayer is. Whether you are doing a simple terrorist hunt or going through the various missions, you get a real sense of team spirit. In this game, you can't go Lone Wolf unless you want to fail miserably. Another neat feature is the fact that you can scan in your face with the Xbox camera and put yourself into the game.

Category: Racing
Gran Turismo 5
Systems Supported: Playstation 3
Gran Turismo 5 offers a lot of things to players. It offers twenty-six different locations. It offers seventy one tracks. It offers over a thousand cars that you can race with (wrap your head around that one). But perhaps the most interesting thing about this epic race simulator is the brand new damage model which will accurately track what happens to your car in the extremist of conditions.
Lamborghini and Bugatti make their first appearance in the GT series as well as a brand new Mercedes to gawk at. There are a ton of premium cars to work towards and racing fans will literally faint at the amount of special touches in this game. I'm more of a Burnout guy, but the sheer amount of cars in this game is quite sexy. If you have a PS3, you should at least give this one a look.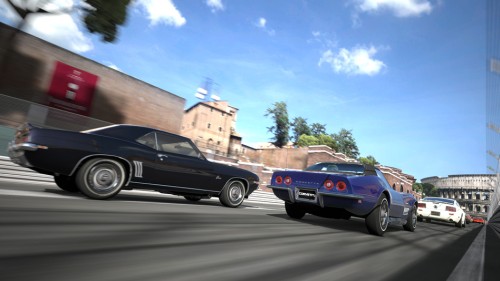 Low cost alternative
Blur
(average cost = $20)
Systems Supported: Playstation 3, Xbox 360, PC
While Gran Turismo 5 is more of a racing simulator, Blur is your unapologetic arcade racer. This game also uses real world cars but infuses them with arcade style handling and car combat. Blur also used real world locales and altered them to give them that racing feel. Examples include Los Angeles and London among others. The player actually races against the computer but it feels like you were simulating a contest online with behaviors and fictional servers.
Licensed cars include Dodge Vipers, Lotus Exiges and Ford Transit vans that are outfitted with F1 engines to make them move like lightening. Players can perform stunts, complete challenges and win races that will give them a fan boost. Multiplayer can reach up to twenty people with an array of modes to choose from. Budget minded racing fans should enjoy this one.
Fable 3
Systems Supported: Xbox 360
The land of Albion needs a new hero (or heroine) and they are looking to you to fill that role. Set fifty years after the events of Fable II, this game puts you in the role of a prince or princess who has escaped from the castle ruled by your evil brother, Logan. Your quest is to assemble followers and lead a revolution against the ruthless king. Luckily, you have help from friends and skills that will lead the fight.
The Fable world is alive again with this third installment. There are plenty of quests and an intriguing story line to conquer. Often, you will tasked with decisions that will make you question good and evil. Furthermore, if you are able to overthrow the king, you will actually take over the throne and have to deal with those issues that your evil brother tackled before you. A wonderful world awaits but with the wrong decisions, it might not be so wonderful after all.

Low cost alternative
Elder Scrolls: Oblivion GOTY
(average cost = $30)
Systems Supported: Playstation 3, Xbox 360, PC
Oblivion is one of those games that you can what seems like a lifetime. It is an unbelievable RPG that has hundreds of hours of content and a streamlined gameplay concept brought over from the Xbox masterpiece, Morrowind. The game of the year package upped the ante by adding the expansion, Shivering Isles and Knights of the Nine content pack into a very affordable package.
Oblivion features the voice talent of Patrick Stewart, Terence Stamp, and Lynda Carter among others. The story isn't a direct sequel of Morrowind but makes reference of the previous story. In the city of Cyrodiil, you start your quest by aiding a king who is fleeing from assassins of the Mythic Dawn. The story takes off from there, but be prepared to play a very involved RPG. This isn't the light RPG that Fable shares with us but a game that will take some dedication to complete.
Category: Sports
NBA 2k11
Systems Supported: Playstation 3, Xbox 360, PS2, Wii, PC
Michael Jordan is back and he is only in one game this year: NBA 2k11. Now you can step into his shoes and go over many magic moments of the great one's illustrious career. In addition to the Michael Jordan highlight show, there is also a really good NBA game behind it that will let you play with full rosters of any team you wish. You can play everything from a single game to a season to a franchise mode (called "Association).
The game also allows you to step into the shoes of a NBA player from getting drafted to become hopefully a superstar. The game actually had a recent patch that tweaked a lot of the gameplay issues I experienced in my review. Frequent roster updates and NBA Today matchups as they happen make this one of the best basketball games in recent memory.

Low cost alternative
NBA Jam(2010)
(average cost = $40)
Systems Supported: Playstation 3, Xbox 360, Wii
Originally, this was supposed to be a Wii exclusive. But when this game dropped earlier this year, the developers quickly realized they had a hot commodity on their hands. So, as a result they released it for the PS3 and 360 as a full fledged game. For those not in the know, NBA Jam is a 2 on 2 basketball arcade game that is the very definition of exaggeration.
Players can fly through the air with the greatest of ease defying psychics and human capabilities. There are no fouls, free throws or any penalties. Current, classic and even celebrities (secret characters) are included to play with. This is a fantastic experience and perfect for those who don't want to be bogged down with the technical gameplay found in a game such as NBA 2k11.
WWE Raw vs Smackdown 2011
Systems Supported: Playstation 3, Xbox 360, PS2, Wii
New to this year's installment of the grappling classic is a brand new physics system that allows objects to be used more realistically. Tables and ladders can bend and break depending on the move placed on them (previous games supported canned animations to some degree). This allows for a more authentic match and has the potential to change the match flow in every contest.
Also new to this game is the WWE Universe mode which is the much revamped version of the career mode. Storylines are stronger and rivalries are built on the actual matches that happen. As usual, a new roster has been included and there will be downloadable content that will include members of Nexus and various alternate attires. All in all, if you have a wrestling fan on your shopping list, they will be clamoring for this one.
Low cost alternative
Lucha Libre AAA: Heroes del Ring
(average cost = $30)
Systems Supported: Playstation 3, Xbox 360
This game was released in October of 2010 to an unfortunate lukewarm response. It's a shame since this is the first time a Mexican wrestling game has really appeared on a console in these waters. Using the mega popular (in Mexico anyway) league of AAA, this game has over forty actual wrestlers from South of the Border to grapple with. Some of the more popular ones include Konnan, Electro Shock, Psicosis and my favorite, La Parka.
The game has a lot going for it besides the cheaper price these days. The wrestling engine focuses more on getting the crowd involved than necessarily winning the match. Perform more acrobatic maneuvers or illegal moves when the referee isn't looking? The crowd pops. Learning how to be a rudo or a technico is very important to do well in this game. Create a wrestler and downloadable content also increase the replay value of this game.
Category: MMO
World of Warcraft: Cataclysm
System Supported: PC
The brand new expansion drops this month. In it, players will be able to level existing characters up to 85 and two new races will open up, Goblins (Horde) and Worgen (Alliance). The story revolves around Nightwing, the deadly evil dragon. He has been gone from the game of Warcraft for a very long time. But when he returns, he tears through a dimensional barrier within Azeroth causing a cataclysm that will reshape the world.
Basically, this is the expansion where Blizzard tries to fix all of the issues caused by the original game and the first two expansions. Players can now fly in Azeroth and areas have been revamped for a richer leveling experience. Truth is, just about everything is looking better these days (a few such as Thousand Needles took a turn for the worse) and the game is almost new again. If you haven't experienced WoW in a while, you might want to buy this expansion, up your subscription and take a look.

Low cost alternative
Hello Kitty Online (aka Hello Kitty Island Adventure)
(Cost for game = $20, Free to Play per month)
System Supported: PC
Seriously, if you are looking for a low cost alternative to the juggernaut known as WoW, you aren't going to find very much. Most of what you will find will be the flavor of the month MMOs that have gone by the wasteside because they simply can't compete. Remember Warhammer, Age of Conan, Guild Wars, LOTR Online or AD&D Online? Sure, they all still exist in one form or another but their numbers don't even come close to Blizzard's cash cow. You might as well go play Farmville or Mafia Wars on Facebook if you aren't willing to dedicate a lot of time and a monthly subscription to a MMO.

I hope you have enjoyed this Christmas guide (yes I said Christmas!). Or Hanukkah or Kwanzaa guide. Basically if you enjoy the giving and receiving, there is a game in this guide that is worth doing just that for your special someone. Have a great time this season and be sure to let Uncle Kedrix know what you got in your stocking. Take care.
*wink*, You're Welcome.

As Always,
Kedrix of Aldrianian
(*The Forgotten One*)